A leaking boiler can bring serious trouble if not fixed on time. The leaks usually occur when the internal component such as the seal or valve is broken. If your boiler is leaking, you need to call in experts to fix it. Don't attempt to repair it yourself. Only expert technicians are certified to diagnose and repair the problem for you. They are equally expert at handling boiler installation in Staten Island.
Boiler installation issues in Staten Island and Manhattan
Why are boiler leaks so dangerous?
A boiler leak can turn serious, which would put you at risk if you haven't fixed the system quickly. The leak could cause the electric components within the boiler to short circuit. So, check out if your boiler is tripping the electric.
Additionally, if the issues are not fixed, the leak could cause more problems including rust and corrosion to the pipes inside or outside of the unit.
Extensive water damage from a boiler leak gives rise to severe damage to the home and health of the inhabitants. Left untreated, even a small water leak may be an indication of a much bigger issue and leave lingering effects on the air quality in your home.
Water Leaks Cause Health Hazards:
Extensive water damage from a leaking boiler could encourage the growth of mold and fungi, which can affect your health. The damp conditions cause the mold to grow and thrive. If left unattended, the problems will become more pronounced, resulting in severe health issues such as blocked noses, coughing, sneezing and even difficulty in breathing and asthma.
Water Leaks Can Weaken The Structures:
Other than health hazards, water leaks can weaken the structure of your home. Other issues include staining, discoloration, warped and swollen walls, damaged support beams and much more.
The sooner issues are addressed, the better. Leaving floors or walls wet can lead to your floors, walls and other areas of the home completely rotten, thereby snatching the structural integrity and aesthetic appeal of the home.
If you are looking to replace an old boiler, opt for boiler installation in Manhattan.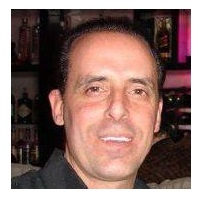 Simone Arnica is the certified and more than 35 years experienced HVAC expert from Arnica Heating and Air Conditioning Inc. suggesting maintenance tips for the HVAC system to protect it from early damage, unwanted maintenance cost and also to save on energy cost. Follow the blog to learn how it can be done easily.