Finding the best cooling solution for your home can quickly become a confusing endeavor. With plenty of options out there, it's enough to turn your heads. Amidst all such options, the debate on the best option between ductless mini split air conditioner vs central air conditioner will continue. Both are increasingly popular cooling option. Interestingly, homeowners are not embracing ductless option over traditional central air conditioners. Let's check how this efficient technology stacks up compared to central cooling.
While Central AC is what most people are familiar with, mini splits provide a more customizable cooling experience. The reason people are choosing the second option is because they do not need to go through any costly ductwork installation unlike a central unit in homes. The installation process is easier and more convenient than the installation of central air conditioners. The technicians who are experts at ductless air conditioning repair in Staten Island can do so.
Another major problem you may have to face is energy waste. Whether you install it or your home already has it, ducting can still lead to increased energy costs. Cracks and holes are going to begin to appear in ductwork over time. As your air conditioner is cooling, air is going to escape, meaning the unit is going to have to work harder and longer to cool your home.
Moreover, routine maintenance is necessary to keep the system running strong. Ranging annual upkeep of the unit to the need to clean air ducts every 3-5 years, you are going to be busy in order to keep the air conditioner in top shape.
Ductless Mini Split System, on the other hand, does not have such problems. Since the compressor located outside, chances for noise are reduced to minimum. The zone cooling option allows for cooling the rooms that you want to, thereby preventing waste of energy.
Without the need for ductwork, mini splits systems reduce the loss of efficiency and performance caused leaks and cracks commonly associated with central cooling. Due to its easier installation and durability, the unit makes for an easy option. To keep the system in good order, hire experts who can handle ductless air conditioning repair in Manhattan with precision and care.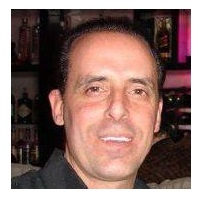 Simone Arnica is the certified and more than 35 years experienced HVAC expert from Arnica Heating and Air Conditioning Inc. suggesting maintenance tips for the HVAC system to protect it from early damage, unwanted maintenance cost and also to save on energy cost. Follow the blog to learn how it can be done easily.