Today's heat pumps are incredibly versatile. Equipped with advanced features, these systems allow you to customize the way you want your unit to operate. The modern heat pumps that come in conjunction with an air handler are the best choice as they can enhance efficiency and complement your lifestyle.
Furnace repair in Queens and Brooklyn
Heat Pump Vs Air Handler
What does a heat pump do?
As opposed to a furnace, a heat pump does to consume fuel to produce heat. It merely runs on electricity to transfer heat from one place to another. Simply put, a heat pump is an energy-efficient system whereby the temperature is controlled so that your home remains cool in the summer and warm in the winter. To keep its functionality alive, regular furnace repair in Queens is highly recommended.
What does an air handler do?
Keeping up with the capacity and efficiency rating with the heat pump, air handlers move conditioned air throughout the home. An air handler houses an inside coil and a blower fan, with the additional possibility of an auxiliary electric strip heater. Trane air handlers come up with single, multi or variable-speed motors. Variable-speed models are favorable for soft starts, high humidity control features and 12 selective airflow capacity, and enhanced comfort mode.
How do a heat pump and air handler work together?
The heat pump, paired with the air handler, helps distribute the warm or cold air to interior spaces. Besides the electrical components and a fan, a heat pump system consists of a compressor that moves the refrigerant through the system. Some heat pumps contain a scroll compressor.
One of the biggest reasons for the matched system to become so popular is because it can lower those high energy bills that the electric heat is notorious for causing. It is proved to be a more economical way to heat a residence than electric residence heating.
To keep the heating system in good working condition, bring it in for furnace repair in Brooklyn.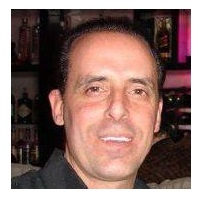 Simone Arnica is the certified and more than 35 years experienced HVAC expert from Arnica Heating and Air Conditioning Inc. suggesting maintenance tips for the HVAC system to protect it from early damage, unwanted maintenance cost and also to save on energy cost. Follow the blog to learn how it can be done easily.