Trane furnace troubleshooting Queens
Trane electric furnaces such as the XB90 can crank out an excess of 113, 000 BTUH to produce optimal heating efficiency for your home. Earning Energy Star compliance, Trane electric furnaces can be ideal for heating large and small areas.
A well-maintained furnace will deliver optimal performance even though occasional problems such as incorrect thermostat settings or blocked vents may affect heating efficiency. Here are a few Trane furnace troubleshooting guidelines that you may consider to solve problems if your furnace is malfunctioning.
Check your thermostat's settings:
Sometimes, poor or incorrect thermostat's settings cause a lot or problems. Make sure that your thermostat is installed in the proper location – away from outside doors and windows and heat sources. Exposure to external elements such as direct sunlight, heat emissions, and other things will account for inaccurate reading, thereby triggering your furnace to turn on and off at its will. Be sure to set the temperature higher than the indoor temperature displayed on the thermostat.
Reset your thermostat:
Reset your thermostat if it's not regulating temperature property. Check out your reset button and press it for a few seconds, and then release. The process for resetting a thermostat is not same for every model. So, it's preferable to refer to the device's manual.
Check out the vents:
Check out the vents. If any obstructions – such as toys, drapes and furniture – are noticed – be sure to have them removed to allow for smooth and effortless airflow. Blocked vents may tell upon the efficiency of your Trane heating system.
Check out the filter:
You are supposed to change your air filter in a while. If you haven't, it may be completely clogged with dust and debris. Consequentially, the blower motor starts to overheat as it gets clogged with dust. Eventually, it causes the fuse to burn out and possibly even catch on fire. To fix blower motor, all you need to do is to replace the furnace fuse, replace the filter, and have the system thoroughly cleaned.
Call out the reliable professionals from the best service provider for furnace repair Queens.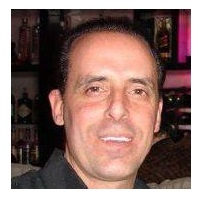 Simone Arnica is the certified and more than 35 years experienced HVAC expert from Arnica Heating and Air Conditioning Inc. suggesting maintenance tips for the HVAC system to protect it from early damage, unwanted maintenance cost and also to save on energy cost. Follow the blog to learn how it can be done easily.