If you experience ignition issued with your Trane XE80 furnace, you are at the right place to get solutions. This Trane furnace troubleshooting guide will give you some quick explanation and insight on diagnosing ignition issues and solutions to fix them.
The ignition problem is pretty common in Trane XE80 gas furnace. If you find your system is not igniting, you may try these easy fixes in order to get your heating system up and running in a short period of time.
Reasons Trane XE80 Furnace Not Igniting:
Incorrect Thermostat Setting:
One of the most common problems you face with your thermostat is that it's incorrectly set within your home. If it is not in right place, it will not give an accurate temperature reading.
On many occasions, people forget to switch the furnace on or change the central system from cool to heat when season changes over. So, make sure to double-check the thermostat before calling in for a repair service.
Your Limit Switch is Preventing It:
This is another common problem that results from overheating of the system. This is an important safety feature, so the problem could indicate a wide variety of issues.
Gas Has Been Interrupted:
Make sure that the gas is on. Check out the shut off valve outdoors or other gas burning appliance for issues. If they are not working, a call to furnace expert may be the best option.
Signs of Ignition Issues:
Knowing the signs of ignition issues will help you prevent major downfall. The following are some common signs associated with a faulty igniter.
Limited Heat
Frequent Cycling
Overactive Blower
In most cases, all these issues are the result of lack of maintenance and service. Hire a pro to look at your furnace and check all important components to see if they work. Some issues are difficult to spot. The professionals handling heating repair in Staten Island will be able to do it for you.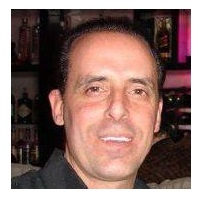 Simone Arnica is the certified and more than 35 years experienced HVAC expert from Arnica Heating and Air Conditioning Inc. suggesting maintenance tips for the HVAC system to protect it from early damage, unwanted maintenance cost and also to save on energy cost. Follow the blog to learn how it can be done easily.