Have you just moved to Manhattan? Have you just found a small space to start your new life in the city? If yes, and if you are looking for cooling options, then don't think anything else other than a ductless air conditioning installation. There are good reasons why a ductless air conditioning installation in Manhattan is going to suit someone who is a newbie and has a small space to live in. For those who are unknown to its many benefits, can take a look at the following points and come to a decision themselves.
The Plus Points of Ductless AC Installation in Manhattan and Staten Island
Here is a quick checklist of the many benefits of installing a ductless air conditioning unit.
They are pocket friendly
Believe it or not, but a ductless ac unit is going to keep your energy bills down. For someone who has just started on a new job, paying out rent, saving on energy bills comes as a bonus. The ductless ac units are known to consume less power. Also, one can make savings on utility rebates and tax credits the year the ductless ac unit is installed.
There is no hassle of installation
It only takes a day for a ductless air conditioning installation in Staten Island. Since there is no complexity of ductwork to be handled, the need for demolition or making major changes to the interior of the property is not necessary. Moreover, if you have chosen a multi-split system, then there are no added costs for rebuilding the ceilings or walls around the ductwork.
It does not eat up space
That is a major winning point if you have a limited space. A ductless ac unit does not take much space for installation. Its very compactness is the best part of the system. Only mounting them near to a power source is what is required.
They are practically noiseless
After a hard day's work, you won't be ready to deal with a noisy ac unit. That is a relief when you are installing a ductless ac unit. Since most of the parts of the ductless unit is outdoors, you are not disturbed by the noises. It operates quietly letting you relax or work. The only thing it will do is cool your home.
In many other ways, a ductless ac unit is a big scorer over the traditional window units. It is safe, and gives you no hassle of installation. In the long run, it will help you make savings and with timely repairs, will go on serving you for a long time.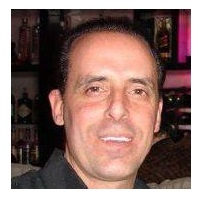 Simone Arnica is the certified and more than 35 years experienced HVAC expert from Arnica Heating and Air Conditioning Inc. suggesting maintenance tips for the HVAC system to protect it from early damage, unwanted maintenance cost and also to save on energy cost. Follow the blog to learn how it can be done easily.