Having a boiler system in the house is essential during the winter. If you survive the cold during winter, you need to keep your home warm and cozy. And to do this is practically impossible without having a high-end boiler. Now, choosing a boiler for the home is not an easy feat. There are plenty of different factors to consider. The size of the property, the number of bathrooms, the number of showers, the area's water pressure, and the type of the property should be some critical consideration when it comes to picking out the right boiler system for the residential unit.
Here goes a rundown on different types of boilers and their properties, ecological impact, advantages and disadvantages, etc. Depending on what best fits your home, you may opt for boiler installation in Brooklyn.
Types of boiler installation in Brooklyn and Staten Island
Condensing Boilers:
Whether you watch out for a new combi boiler, system boiler or conventional boiler, you are actually hunting for a condensing one. It's not a type of system so much as a property that all units must now possess. Condensing boilers possess a larger heat exchanger whereby the latent heat is used as fuel. Consequentially, the heat escapes into thin air, thereby helping increase energy efficiency and lower the utility bills and carbon footprint. There's nothing like energy efficient boilers – condensing boilers are truly energy efficient and green home heating solution.
The condensing gas boilers are of three main types – combi boilers, system boilers and conventional boilers.
Combi Boilers:
Combi boilers are probably the most cost-effective home heating solution. They offer high performance, low energy consumption, heating and hot water solutions for home.
System Boilers:
A system boiler makes for a good choice for homeowners who have more than one bathroom. It acts as a water storage cylinder for hot water, but not a water tank. As it comes with many in-built components, it becomes easier and quicker to install the system.
Conventional Boilers:
As opposed to system boiler which only acts as a cylinder, conventional boilers consist of both a cylinder and a water storage tank. This system is plugged into your mains, which supplies the water to be used in your home.
No matter which boiler you choose, you need professional assistance for impeccable boiler installation in Staten Island.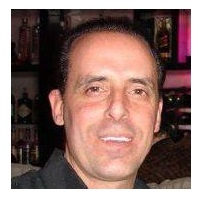 Simone Arnica is the certified and more than 35 years experienced HVAC expert from Arnica Heating and Air Conditioning Inc. suggesting maintenance tips for the HVAC system to protect it from early damage, unwanted maintenance cost and also to save on energy cost. Follow the blog to learn how it can be done easily.