It's good idea to perform an inspection of the ac unit for problems even before you think of putting it on. A thorough inspection will let you know whether you need to repair the unit or replace. In case you need a new system, opt for central air conditioning installation in Brooklyn.
Follow these simple steps to visually and physically inspect the different parts of the system.
Checking your central air conditioning system
Let's get started.
Check out the thermostat. Is it outdated? If so, then install a new programmable thermostat to save money and energy.
Have your ductwork inspected for wear. Identify the source of cooling loss or inefficiency in the home.
Look at the air vents around the home. Take off any items that could restrict airflow, such as drapes, furniture or toys.
Look at the drain line which is typically mounted above the furnace in the basement. Make sure drain lines are cleaned by a professional at least once a year.
Change your filter every three months as recommended by the manufacturer.
Check circuits and make sure electrical connections are on.
Make sure that the power is turned on at the furnace or air conditioning unit.
Inspect the outdoor condenser unit to be sure that there's no blockage in or near the equipment. Keep this area clean so that the unit can perform well. Also check for missing panels.
Visually check the refrigerant lines. Make sure the lines are insulated. Proper insulation will improve the efficiency of the system.
Check for wear on the outdoor electrical wiring. If you notice any damage or wear, call a professional for service before using your system.
Know when it's time to install a new air conditioner. Even if your unit has been properly maintained, you may need to consider a new system to be installed.
Often a lot rides upon how an ac unit is installed in the first place. So call in a trusted and reputable company for central air conditioning installation in Queens to avoid all future issues.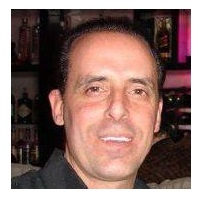 Simone Arnica is the certified and more than 35 years experienced HVAC expert from Arnica Heating and Air Conditioning Inc. suggesting maintenance tips for the HVAC system to protect it from early damage, unwanted maintenance cost and also to save on energy cost. Follow the blog to learn how it can be done easily.