No matter what brand of heating unit you own, you may not call the perfect. The same holds true for Combi boiler. Even though they could be pretty much found in most condos, there are a few downsides as well.
Boiler installation in Brooklyn and Queens
Disadvantages of Combi boiler installation
Let's check out the disadvantages of Combi boiler to consider before investing:
Whether you adopt Combi boiler or install any other heating unit, here are a few things you should know to avoid unpleasant surprises.
Under Pressure
It's a common fact that good shower comes down to a good water pressure. But the problem you face with the Combi boilers is that they can diminish the pressure of your water. In fact, they depend largely on good water pressure from the water mains. So, it is important to contact a professional to ensure boiler installation in Brooklyn correctly.
Shared Hot Water
While your Combi boilers can produce hot water efficiently, they are not expected to perform well when more than one tap is being used. This might not be a big issue in limited living spaces. However, you can see a drop in pressure in larger homes. The pressure might drop as well when more than one source of hot water is being used in a home.
Lack of Heat Source
A separate heating system like a furnace or traditional boiler is not required since this particular system consists of a high-efficiency water heater and boiler. This is favorable for space-saving homes like condos. But when it ceases to function, you won't have the supply of hot water or heat in your home.
Let Boiler Pro Help with Combi Boiler Decisions
Gathering more information about the disadvantages of Combi boilers is good way to get an insight of what you're looking for when it comes to your home's heating system. Seek advice from qualified professional who can help you with boiler installation in Queens and protect your investment.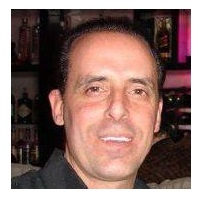 Simone Arnica is the certified and more than 35 years experienced HVAC expert from Arnica Heating and Air Conditioning Inc. suggesting maintenance tips for the HVAC system to protect it from early damage, unwanted maintenance cost and also to save on energy cost. Follow the blog to learn how it can be done easily.