Boilers are essential for the home and ensure you are snug and warm all year round – but what happens when your old boiler starts to malfunction?
The faulty heating system accounts up to 55% of your yearly energy bills when it's broken down. So, it's extremely important to make sure that your boiler is service and tuned-up time to time. Over time, the efficiency of a boiler can diminish. As a result, they will most likely become unsafe due to degradation, but how often should you have your boiler replaced?
Boiler installation in Staten Island and Queens
Energy Bill Rises:
If you've noticed a consistent increase in your energy bills, you will most likely have some issues that need to be addressed.
Get in touch with your energy supplier or visit your supplier portal to see if you can compare your energy usage to that of the last year. Check out with the expert technician before you decide on boiler replacement in Queens.
Overall Temperature:
Most people keep their temperature constant. In case you are feeling colder than usual at home, it could be due to the faulty boiler.
Hire an expert registered engineer to take a look at the boiler, and they will be able to advise accordingly.
Noise:
If you hear any strange noise coming from your system, you might want to call out the professionals to take a look. Don't settle for someone new in the field. For noisy boilers, you need helpful advice and assistance from expert technicians only.
Leak:
A leak does not always mean it's time to bid good bye to the existing boiler – it can simply mean that there's some sort of issue with internal component, such as a seal or valve. Call out an engineer to have your boiler inspected for leaks and have the problems fixed before it leads other complicated issues – such as rust and corrosion or structural damage to the home.
As for the replacement, there's no set rules. Usually, a good quality boiler should last for up to 15 years, or even longer if they are good quality and well maintained. Regular servicing and tune-ups is necessary to keep the boiler in good condition. Call out the talented professionals for boiler installation in Staten Island.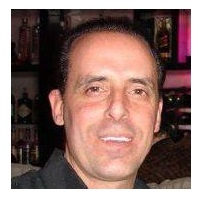 Simone Arnica is the certified and more than 35 years experienced HVAC expert from Arnica Heating and Air Conditioning Inc. suggesting maintenance tips for the HVAC system to protect it from early damage, unwanted maintenance cost and also to save on energy cost. Follow the blog to learn how it can be done easily.