Sooner or later, everyone will have to change or upgrade the air conditioning system. An air conditioning installation can be expensive, so you need to find a skilled and qualified HVAC technician. It's vitally important to ask questions before you go with a company. But what do exactly do you need to know about air conditioning installation? Here are some questions to get you started.
Central AC installation Staten Island and Manhattan
1) What is the warranty for this service?
It is important to know the warranty period and exact details when installing a new air conditioner. Some warranties require regular system maintenance to run smoothly.
2) What type of A/C system do you recommend? Why?
You also need to know which system is right for your home. A single unit conditioning system is enough to cool a small house. However, in larger homes, central cooling systems are more efficient and economical. Installation may take some time, but the cost of owning a central unit air conditioner will be much lower over time. Opt for central air conditioning installation in Staten Island today!
3) What type of A/C system do you recommend? Why?
Air conditioning systems are always a costly affair to operate and maintain. Technicians will teach you how to increase the efficiency of your system and reduce your energy costs. Fortunately, the latest heating and cooling technologies greatly improve the efficiency of air conditioning systems in many ways. To save energy, consult an experienced technician for heating, ventilation and air conditioning options.
4) Which is the best air conditioning brand?
It depends on the manufacturers of air conditioners. Qualified HVAC technicians deal with most brands on the market and provide informed opinions about each brand. It is also their job to understand the strengths and weaknesses of each brand. They are in the best position to tell you which air conditioner is best for your needs.
5) What is the approximate cost of air conditioning installation?
Before you buy and install an AC system, you need to know how much it will cost. The technician can perform calculations and estimate the total amount for central air conditioning installation in Manhattan. If you are on budget, find a cheaper brand or contact another company.
Bottom Line:
In short, for many people the purchase and installation of an air conditioning system is difficult to imagine. It is important to have a professional HVAC technician install it. If your technician has experience in this field, they can answer all of the above questions without trouble.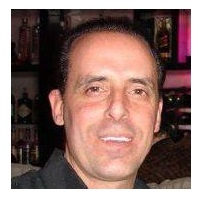 Simone Arnica is the certified and more than 35 years experienced HVAC expert from Arnica Heating and Air Conditioning Inc. suggesting maintenance tips for the HVAC system to protect it from early damage, unwanted maintenance cost and also to save on energy cost. Follow the blog to learn how it can be done easily.