With as much as half of the energy used in your home going to heating and cooling, choosing Energy Star heating and cooling products is essential to ensuring comfort while helping you optimize your utility bills.
According to a study, heating and cooling account for up to 50% of the energy you use. Thus, it constitutes the reason for paying close attention to heating and cooling appliances' specifications before buying them to save on utility bills.
Central AC repair in Brooklyn and Manhattan
Energy Star is a US-based air conditioning system whereby reliability and efficiency can be maintained simultaneously. Choosing the Energy Star qualified HVAC equipment can reduce your costs and help the environment.
Save Money on Energy Expenses:
So whatever your objectives maybe, when it comes to replacing your current HVAC system, be sure to look for the ENERGY STAR logo. Generally, the Green Star HVAC systems can reduce energy by 7-10% compared to other similar air conditioning systems. As such, using the same services of the old air conditioning system that yields to hefty energy bills every month makes no sense at all. If you are planning to change your brand, select the Energy Star air conditioning unit.
Fortunately, all these can be done with the help of a suitable HVAC contractor. The best contractor will guide you towards the optimum energy solution for air conditioning needs. It also enables you to save on central air conditioning repair in Manhattan.
Boost Your Heating and Cooling Comfort:
There is a wide variety of brands available in the market. Depending on your budget and requirement, you may choose the right product that not just saves you money on heating and cooling, but also giving you a boost in comfort.
So, don't waste time. Go and get the experts to do central air conditioning repair in Brooklyn for you.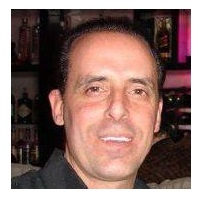 Simone Arnica is the certified and more than 35 years experienced HVAC expert from Arnica Heating and Air Conditioning Inc. suggesting maintenance tips for the HVAC system to protect it from early damage, unwanted maintenance cost and also to save on energy cost. Follow the blog to learn how it can be done easily.