A comfortable and healthy home ambience needs a reliable and efficient heating system. most homeowners as well as business owners know that regular maintenance of the furnace by a reputed HVAC professional is a key way to keep the furnace in best condition. But even a well-maintained and healthy machine can go wrong. Though servicing comes handy to bring the furnace back to its original efficiency level, requirement of new furnace installation in Brooklyn might not be a far-fetched idea. And here are the signs that show that the furnace needs an immediate service and repair or a replacement.
1. Thermostat completely stops working – A sure sign that indicates an immediate furnace repair or potential replacement when the heat has to be kept turned on for longer. Whether the malfunction is due to electrical or loose wiring, it's recommended to call an HVAC professional to fix the issue.
2. Exorbitant heating bills – A huge electric bill often indicates malfunction of the furnace or heating system. Heaters lose their efficacy as they get ageing and aren't maintained well. As the outcome, the system may have to work longer to ensure same amount of heat causing the electricity bill to go up. But a registered professional can help with furnace repair and furnace installation in Staten Island with proper equipment and knowledge.
3. Unusual smell of gas – Old furnaces are likely to have more risk of having cracks in heat exchanger inside the furnace. If there's any smell of gas leaking, just shut down the system immediately and call a professional. A smell indicates that there must be a leakage that requires to be fixed. Sometimes, replacement and new furnace installation may also be needed.
4. Old furnace – The average lifespan of the heating system is somewhere between 16 and 20 years. If the furnace is close to that age or even older, it may incur a repair costing more than 20% of a new furnace. If the furnace is more than 15 to 20 years old, it's better to get it replaced.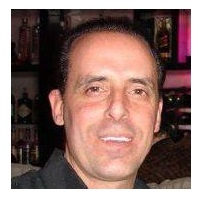 Simone Arnica is the certified and more than 35 years experienced HVAC expert from Arnica Heating and Air Conditioning Inc. suggesting maintenance tips for the HVAC system to protect it from early damage, unwanted maintenance cost and also to save on energy cost. Follow the blog to learn how it can be done easily.