Heating problems occur for a number factors and pose risks to safety and home value. Leaving a heating unit unfixed usually means more problems later. Choosing a contractor that specializes in heating repair in Queens is the ideal solution.
The indoor air quality depends on the performance and functionality of the system. Not only does it improve the air quality, it also allows for proper distribution of heat throughout the building, which keeps home warm and comfortable throughout the chilly cold months.
Unfortunately, many homeowners don't get see the condition of the unit since it's in most case beyond their knowledge. The early symptoms of heating unit issues are abnormal furnace smells, difficulty starting the unit, inadequate heat, persistent noises, poor air quality, discolored pilot light, etc. In some cases, it appears that you don't notice anything suspicious. As such, regular tune-ups is necessary to keep the system in working order all the time no matter how all right it looks.
Heating repair in Queens and Manhattan
Heating unit problems will reduce the overall value of the home and diminish its indoor air quality. Considering the complexities involved with the type of project, it's usually best to hire expert heating unit companies with good reputations and years and experience in the industry.
What are the causes of heating unit problems?
Although heating system heating problems can be caused by a wide range of issues, the three most common causes of problems include:
Obstructed Filtration
Mechanical Failure
Thermostat Failure
Apart from these three factors, age can also be a factor. Even an apparently good looking heating unit can develop problems over the years. Call for technicians from reputable heating repair companies that specialize in heating repair in Manhattan.
Improve the Safety of Your Home and Family:
The indoor air quality is important to you and your family members. Duckwork problems also pose serious safety concern. Leaving heating unit untreated or ignoring them may only mean more trouble for future.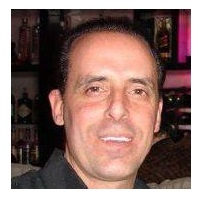 Simone Arnica is the certified and more than 35 years experienced HVAC expert from Arnica Heating and Air Conditioning Inc. suggesting maintenance tips for the HVAC system to protect it from early damage, unwanted maintenance cost and also to save on energy cost. Follow the blog to learn how it can be done easily.