When the weather becomes cooler and staying warm seems impossible, a space heater may be your greatest friend. Space heaters are popular tools for heating homes and businesses when the weather turns cold, but they may also cause problems. Learn from the Burnham heating professionals about space heater safety best practices for your home or office, and be safe whenever you need additional heat this season.
PREVENT SPACE HEATER FIRES AT HOME
According to the National Fire Protection Association (NFPA), heating equipment is the second largest cause of residential fires and fire fatalities in the United States each year (NFPA). During the winter, homeowners start fires, turn on the furnace, and turn off the space heaters, which creates several potentials for mishaps. According to the Consumer Product Safety Commission, space heaters are particularly dangerous; they are responsible for 21,800 household fires and 300 fire-related deaths per year. When you're at home this winter, you may avoid space heater fires – and their fatal consequences – by following these basic space heater safety practices:
Space heaters should never be left alone. When not in use, turn off and disconnect heaters.
Heaters should be kept at least 3 feet away from combustible things such as furniture, blankets, and wastebaskets.
Space heaters should not be used under your desk or in other enclosed places.
Space heaters should be plugged into a power socket rather than a surge protector.
Purchase space heaters with an automatic shutdown.
SPACE HEATER SAFETY IN THE WORKPLACE
You surely want your workers to feel at ease at work if you're a business owner. Since space heaters are common in offices, warehouses, and other workplaces, creating a wise workplace policy on space heaters is crucial for everyone's safety. Include the aforementioned household best practices in any workplace space heater safety materials, and broaden your education and outreach using guidelines from the Electrical Safety Foundation International (ESFI). Seek professional services for heating repair in Staten Island. Here are some important safety recommendations for workplace space heaters:
Require employees to get permission before using a heater in their workplace.
Space heaters and cables should be kept out of the way of high-traffic areas.
Keep the space heaters and cords out of the way in high-traffic areas.
Stress the importance of turning off space heaters at the conclusion of the workday.
Establish minimal requirements for heater models that are approved, including safety features and independent testing certificates.
A space heater, whether at home or at work, is a small and practical way to stay warm when the weather turns chilly. Make sure you, your family, and coworkers are aware of the most common space heater fire threats and how to avoid them. Simple steps can help safeguard your house or company from the disastrous impacts of a heater fire. If an accident does occur, be sure to call fire restoration professionals for heating repair in Manhattan. The reliable and certified professionals are available 24 hours a day, 7 days a week to help restore normalcy as quickly as possible.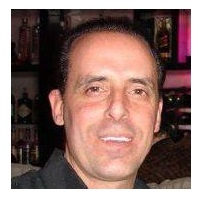 Simone Arnica is the certified and more than 35 years experienced HVAC expert from Arnica Heating and Air Conditioning Inc. suggesting maintenance tips for the HVAC system to protect it from early damage, unwanted maintenance cost and also to save on energy cost. Follow the blog to learn how it can be done easily.