Trying to brave the sweltering heat during summer can leave you exhausted. Having a ceiling fan going at the top speed can be ineffective when the heat makes you covered with sweat and panting for some respite. The right solution to eliminate the heat and find relief indoors would be to invest in a quality central air conditioning unit.
Unfortunately, the price can well be beyond your budget. However, you can take heart from the fact that the price depends on the system you choose as well as the costs of central air conditioning installation in Staten Island. It is also likely to be affected by the location of your residence / office.
Do not worry though! Here are 3 tips that you need to think about when you are intent on cutting the cooling costs.
Requirement: You may want to consider installing a ductless & mini split AC system if you leave home early for work and only remain indoors at night. You can safely install the combination of outdoor condenser & compressor to any one of your exterior walls to get the required cooling effect. This will enable you to cool a small area as per your need even when the area is a part of a large room or a hall.
Rebates/Discounts: The Federal Government as well as the States across the nation encourage use of energy efficient devices. Feel free to check for the rebates and discounted offered by manufacturers and energy utility companies in your area and obtain the best deal. This will go a long way in cutting the costs when sourcing a brand new and advanced central air conditioning system.
Contractors: The HVAC contractors are in high demand during the summer and winter months. Ensure contacting the best professionals for central air conditioning installation in Queens during spring or fall in order to reduce the expense substantially.
Make sure to hire a professional who has both the expertise and experience in installation of central ACs flawlessly.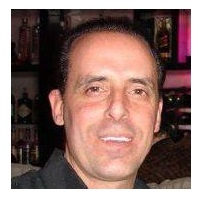 Simone Arnica is the certified and more than 35 years experienced HVAC expert from Arnica Heating and Air Conditioning Inc. suggesting maintenance tips for the HVAC system to protect it from early damage, unwanted maintenance cost and also to save on energy cost. Follow the blog to learn how it can be done easily.