Can you feel chill in the air? The cold spell will continue to strike us through April. So, before the brutal winter grips you completely, you may want to fix the existing issues of your central heating system. Even if you don't notice any remarkable issue, you may run into trouble with your system, especially when you are in the last part of the winter. The immense of amount of work performed by the heater may put strain on the unit that eventually may lead to a breakdown or a significant malfunction. If your system is beyond repair, you may better opt for boiler installation in Staten Island.
Boiler Installation in Staten Island, Manhattan
If you use a hydronic boiler for comfort in the house, here are a few things to consider that your boiler may need.
It May Need To Be Replaced:
If the boiler is older than 15 years and it asks for frequent repairs, you may need to consider replacement. Some of the most common indicators of boiler problems include leaking and dripping, kettling, low boiler pressure,frozen condensate pipe, thermostat issues, strange banging, whistling or gurgling noises. Don't procrastinate. Call for a heating professional inspect the system and explain the options.
It May Need More Water:
An indoor heating boiler is a closed system that allows for circulation of the same amount of water for the entire service life of the boiler. At least, ideally it should. The poor performance might be the result of some leaks or something that can occur from corrosion and other age-related issues. If the boiler doesn't need to be replaced, you can ask your technician about what's best – then adding water to the boiler and repairing the leaks can resolve the problem. The technician will determine the amount of water that needs to be put in.
It May Need Descaling:
Minerals in the water can form limescale along the inside of the boiler tank. Ideally, you can understand this when the boiler starts to rumble or create kettling. To solve the problem, a professional must bleed the radiator or tank and remove the limescale from the interior.
Whatever the problems, there's no point fixing issues time and again if the issues appear time and again. To avoid such hassles, go for boiler installation in Manhattan.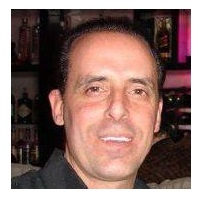 Simone Arnica is the certified and more than 35 years experienced HVAC expert from Arnica Heating and Air Conditioning Inc. suggesting maintenance tips for the HVAC system to protect it from early damage, unwanted maintenance cost and also to save on energy cost. Follow the blog to learn how it can be done easily.