A furnace is one of the primary electrical equipment around the house that ensures the safety and comfort of homeowners and commercial space owners during the chilling winter season. If you want to spend the winter evenings and nights enjoying the warmth, then the furnace has to be taken care of. The problems in the furnace don't just arise in a day. It is the absence of proper care that hampers it more. Often owners are not aware that the furnace is undergoing problems and it requires a technician to take a look at the same. It is this negligence that costs them dearly later on. Knowing a little about the common furnace problems can help to keep the issues at bay. Also one will have a better idea of what problems will point towards an emergency furnace repair in Queens.
What are the Common Furnace Problems That Requires Repair
Following are the many standard issues that a furnace can face over a certain period:
Dirty filters
Clean filters are important for the furnace to work at its best. If the filters are not cleaned then it will make the furnace to work harder. Dirty filters are responsible for damaging the limit switch and encounter higher energy costs.
Cracked heat exchanger
A cracked heat exchanger is not good news for the furnace and it would require regular maintenance to keep all the troubles away.
Electric ignition and Pilot Control problems
A faulty ignition or Pilot control will restrict the required amount of heat from entering the home.
Malfunctioning Thermostat
A faulty thermostat will inevitably lead to problems with the fan.
Slipped Blower Belt
You will now that the problem is in this if you hear a high pitched squeal.
Yellow Pilot Light
A Yellow pilot light is never a good sign. It indicates the presence of excessive carbon monoxide gas which is not safe or healthy.
Worn out Ball Bearings
If you turn on the furnace and hear a scraping sound then the ball bearings might have worn out. You should get a technician with expertise in furnace repair in Staten Island to fix them at the earliest.
There can be any other number of issues with the furnace which you will not know about. The only thing that you can do is to get in touch with a technician who can take a look at the furnace and point out the problem areas.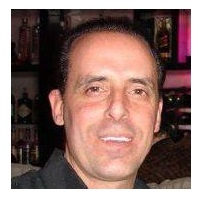 Simone Arnica is the certified and more than 35 years experienced HVAC expert from Arnica Heating and Air Conditioning Inc. suggesting maintenance tips for the HVAC system to protect it from early damage, unwanted maintenance cost and also to save on energy cost. Follow the blog to learn how it can be done easily.