The central AC system of your home or business premise needs to be taken care of and looked after well. However, with regular use and time, the unit can malfunction. This is when one has to start looking for experienced and qualified central AC repair specialists to identify the cause of the malfunction and repair the unit so that it can function to its optimal levels again. However, when it comes to searching for the right repair professionals, one should choose experts that are reliable and good at their job.
Central Air Conditioning Repair in Manhattan Queens
Traits of good central AC repair professionals
When one is looking for central air conditioning repair in Queens experts, one should check their background and track records. One should bank on companies or professionals that have been around in the market for a long time. These professionals will be aware of how to fix and repair central AC units of all brands with success.
Professional and customer-oriented
Good central AC professionals will always be proactive and friendly. They will never rush through the repairs and inspect every area of the unit so that one is assured that every problem has been addressed and the unit is restored to its original state.
Proven track records
Track records are crucial for choosing the perfect central air conditioning repair in Manhattan professionals. One should always ensure that the experts have a solid background of trust and credibility. One never wants their AC system to fall into the hands of professionals that lack the knowledge and technical expertise in the field.
Satisfactory customer reviews and testimonials
Last but not least, professionals should have satisfactory customer reviews and testimonials when it comes to choosing the right central AC professionals for home and business premises. These reviews and ratings will provide one with an insight into the pros and cons of a company when it comes to repairs of central AC units and systems.
Therefore, if one is searching for the perfect central AC repair specialists for home and businesses, it is prudent to keep the above factors in mind always.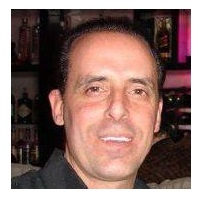 Simone Arnica is the certified and more than 35 years experienced HVAC expert from Arnica Heating and Air Conditioning Inc. suggesting maintenance tips for the HVAC system to protect it from early damage, unwanted maintenance cost and also to save on energy cost. Follow the blog to learn how it can be done easily.