Some homeowners are undecided about whether to install a gas boiler or an electric boiler. Here, we'll explain how both types of boilers function, as well as some of their key advantages and disadvantages.
What is a gas boiler?
A gas boiler is a heating system that uses gas to heat the water in your home. This hot water is then sent through pipes to your radiators, a cylinder, or directly to your faucets for hot water (depending on the type of boiler installed).
Gas boilers can run on natural gas or liquefied petroleum gas (LPG). Natural gas boilers use an underground network to receive their fuel, whereas LPG boilers use bottles or cylinders that must be replenished on a regular basis. Contact professional experts for impeccable boiler installation in Queens.
What is an electric boiler?
As opposed to gas boilers, electric boilers use electricity to heat the water that is delivered to your taps, cylinders, and radiators. Electric combi boilers are also available, and they can use the same sorts of boilers as gas boilers.
Gas boiler installation vs. electric boiler installation: Pros and cons
Gas boiler
Gas boilers are typically less expensive to run
Popular – natural gas is used to heat the majority of homes
A variety of brands manufacture gas boilers
Gas supply is almost always available
Large demands for heating and hot water can be met
Boiler replacements are usually simple
Condensing gas boilers are energy-efficient
Electric boilers
They can be less expensive
They can be more energy efficient because no fossil fuels are burned during operation (although they may be used to generate the electricity)
Small size
Quiet operation
May not require yearly maintenance (though they are often recommended)
Because there is no flue or gas waste pipe, they do not need to be installed against an outside wall.
Installation and running costs
Gas boiler installations are said to be more expensive than electric boiler installations. However, this might vary depending on the intricacy of the job.
In general, gas boilers are less expensive to operate. Gas can be up to four times cheaper per kilowatt-hour than electricity. Natural gas is the cheapest alternative accessible to customers. So, an investment in boiler installation in Brooklyn might save you money in the long run.
Energy efficiency
Some may believe that electric boilers are more energy efficient since they lose less energy. However, the labor required to generate the electricity that powers these boilers is carbon intensive, and as a result, these boilers may pollute the environment more than gas boilers.
Gas and electric boiler brands
A yearly service may provide you with piece of mind by ensuring that your heating system is in good operating order. Electric boilers require less maintenance since they have less moving parts. The only thing that has to be done is to make sure that repairs are made when they are needed. Call for expert assistance for boiler installation.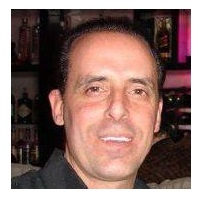 Simone Arnica is the certified and more than 35 years experienced HVAC expert from Arnica Heating and Air Conditioning Inc. suggesting maintenance tips for the HVAC system to protect it from early damage, unwanted maintenance cost and also to save on energy cost. Follow the blog to learn how it can be done easily.