Improper installation is one of the major causes of Mitsubishi micro splits failure. Whether you're trying to install a Mitsubishi mini-split for the first time or you've had problems with one in the past, this article will walk you through the most frequent mini-split problems. MITSUBISHI MZ-GL09NA Communication Problems 9,000 BTU DUCTLESS MINI-SPLIT HEAT PUMP WITH 24.6 SEER A mini split communication cable is an essential component of any micro split and plays a vital part in ensuring that it works effectively. Although certain models demand the use of an 18-gauge wire, it is generally advised that you use a 14-gauge wire instead. Seek advice from the experts for ductless air conditioning repair in Brooklyn.
Ductless air conditioning repair by Mitsubishi Diamond Dealer
In most situations, using a lower gauge wire than this will fail inspection. It is preferable to use stranded wire rather than solid core wire. This is due to the fact that solid core wire has been known to cause issues. You should also make sure that the wire you choose is suitable for both outdoor and interior use. You'll need to utilize an armored cable if you're installing the micro split for commercial use. You should consult an electrician before installing any electrical item to ensure that nothing goes wrong. Similarly for your ductless air conditioning repair in Queens, find the expert services today. The following are some of the difficulties that may arise as a result of poor wiring:
Poor Signal that might lead to:
The interior unit will not turn on, even if the outside unit does.
Some modes, but not all, are supported by the mini split.
The indoor unit will turn on but not operate.
Destroyed or damaged compressor or boards
Improper wiring might lead to the full failure of other systems, necessitating their replacement.
The unit becomes noisy
Error codes appear on the screen
A unique code or a series of blinking lights appears on the screen.
On the outdoor or indoor board, error codes may be shown.
Modern Mitsubishi mini-splits use R-410A, which is a refrigerant that is more environment-friendly than the previously used R-22. Refrigerant is pre-charged in certain mini-split units. If you require line sets that are longer than typical, you may require additional refrigerant. Consult Mitsubishi air conditioner dealers today!
Insufficient Refrigerant:
Unit might not dehumidify correctly
Unit might become noisy
Unit might not maintain room temperature
Unit might only operate in one mode and not the other, for example, cooling mode but not heating mode
Too Much Refrigerant
The unit may fail to switch on
The system may become loud
The unit may fail to maintain the desired temperature
Each Mitsubishi mini-split defines the right line set size, which includes pipe size, maximum and minimum length, and the maximum height difference between the outside and interior units. You could be tempted to utilize an outdated line set that isn't compatible with your system, but this will fail. The air conditioner board is unlikely to be damaged by stray electrical energy if the unit is grounded.
One of the problems that might arise when a Mitsubishi mini-split air conditioner is not grounded properly is compressor or board failure. While exiting the indoor unit, your unit should have a drain line that is pitched at least 5 degrees down. To avoid any problems caused by grounding issues, consult with an electrician. If your electricity changes often, a surge protector should be installed.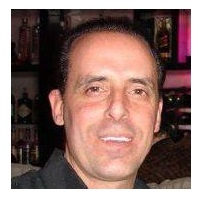 Simone Arnica is the certified and more than 35 years experienced HVAC expert from Arnica Heating and Air Conditioning Inc. suggesting maintenance tips for the HVAC system to protect it from early damage, unwanted maintenance cost and also to save on energy cost. Follow the blog to learn how it can be done easily.