If you think you are done away with your old boiler and it is time to consider a new one, then make sure that you have some knowledge of what boilers are available in the market before you invest your money behind new boiler installation in Staten Island. There are various boilers available nowadays just to suit the need of every modern home. You might not be aware of the choices or which might be a good choice. For that reason, you need to have a quick talk with a technician who will be handling the boiler installation.
What boilers are available?
There are three different kinds available. You should know about the different kinds so that the right choice is made for your home.
First, there is the heat-only boiler. This is also known by the name of a conventional boiler and it comes with a hot water tank or cylinder to store hot water for later usage.
Then there is the system boiler which is much similar to the heat-only boiler with many components.
Lastly, there is the combination boiler that does not require a storage tank and it can heat water as per the need of an individual.
According to the experts who handle boiler installation in Manhattan, the choice of the boiler will be much affected by the need and the size of the house. Those living in Small houses will come across the combi-boiler to be a very good choice. If you however, stay in a house where there are many family members then choosing the system boiler is a good decision.
There are certain other things that need to be taken into consideration before installing a new boiler. They are the heating and hot water capabilities of the boiler as well as the size of the boiler and whether it will be a good fit for the destined space. Just choosing some random boiler brand will not be wise decision. For the installation to pay off in the long run, it is a must that the boiler is installed to perfection and most importantly, chosen correctly.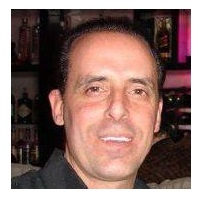 Simone Arnica is the certified and more than 35 years experienced HVAC expert from Arnica Heating and Air Conditioning Inc. suggesting maintenance tips for the HVAC system to protect it from early damage, unwanted maintenance cost and also to save on energy cost. Follow the blog to learn how it can be done easily.