Homeowners considering a new furnace installation in Queens should also take note of which fuel they should be considering for the unit too. Even homeowners who have an old boiler can consider upgrading the furnace. When that has to take place, considering the different fuels that are available is necessary too for the efficiency of the system. Not every unit works same; different furnace would work on different fuels. Hence, knowing which one will be right for your furnace is necessary. If you choose the wrong fuel, then it can affect the longevity of the unit and its working mechanism.
What is the list of fuel that you can consider?
Following are the different types of fuel that you can consider for your furnace.
Propane
This can be a good choice which can meet a wide range of heating needs. Propane furnaces are known to produce warmer air more than an electric furnace.
Gasoline
If you are going for a new furnace installation in Manhattan for long term savings and energy efficiency, then this should be the choicest fuel for your furnace. Gas furnaces can produce more heat and quickly also. This makes them a good choice for the winter months. There might be a small drawback, and that is the installation is often cumbersome and time taking. Else, it is a good option.
Natural Gas
Natural gas furnaces are also a common favorite much because of its energy efficiency nature. They can help save a lot on monthly heating bills. While operating, the furnace does not make any noise and are also known to be fuel efficient.
Oil
Though it is a choice, it is not a very popular option for many new furnace owners. The oil required to heat the furnace needs to be sourced from a local company following a fixed routine. For new furnace owners, this is not a happy choice. Rather, these are common in old houses. It is better to make the switch rather than keeping up with the same.
The choice of fuel is very important for the furnace to run properly. For those who are not aware of what kind of fuel will be good for the furnace can get in touch with a company that can help with making the right choice.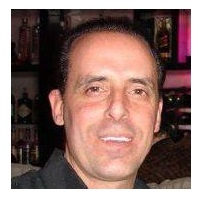 Simone Arnica is the certified and more than 35 years experienced HVAC expert from Arnica Heating and Air Conditioning Inc. suggesting maintenance tips for the HVAC system to protect it from early damage, unwanted maintenance cost and also to save on energy cost. Follow the blog to learn how it can be done easily.