These days, living or working space is incomplete without an air conditioning system. While air condition unit helps keep the home cool and comfortable in sweltering summer, the heating unit keeps the home warm and cozy during cold winter months. Both are equally essential to maintain the indoor air quality.
The advanced HVAC units come in various shapes and sizes, ranging from small window units suitable for a single room to large industrial units favorable for huge halls.
All the more, the presence or absence of ductwork separates air conditioning systems into two categories: ducted air conditioning and ductless air conditioning systems.
Here goes a rundown of advantages of ductless heating and cooling systems:
Less Maintenance Cost for Ductless Cooling & Heating System:
As opposed to ducted air conditioners, ductless systems come with much cheaper maintenance costs. A considerable amount air leakage occurs through ducts. Tears, gaps, improper installations, ruptures, etc. all amount to air leakage and wastage of energy. With ductless system, the carbon footprint is reduced to minimum. To keep your ductless heating and cooling system in good shape, hire experts for ductless air conditioning repair in Staten Island.
Make Your Cooling and Heating Smart:
You can easily control or operate your ductless cooling and heating unit with the help of smart AC controllers. Smart AC controllers enable superior control from the convenience of your smart-phones, making your air conditioning system WIFI compatible. Now your air conditioning unit can be controlled from anywhere, anytime. These are used exactly like thermostats for central air conditioners.
Enjoy Greater Efficiency:
Ductless systems account for a higher SEER rating than their ducted counterparts, which defines that the air conditioning system is more energy-efficient.
Hassle-Free Installation with Ductless HVAC:
As the heating and cooling systems come with no ductwork, they can substantially be installed in less time. Beyond that, the effort for installation is also a fraction, meaning the installation costs are also kept to a minimum.
Reduced Carbon Footprint:
One of the biggest advantages of ductless systems is less amount of carbon footprint. The higher efficiency contributes to lower carbon footprint, therefore, reduced energy bills.
So don't waste time. Search Google with "Mitsubishi air conditioner service near me" and get the right service provider for your system.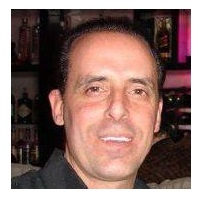 Simone Arnica is the certified and more than 35 years experienced HVAC expert from Arnica Heating and Air Conditioning Inc. suggesting maintenance tips for the HVAC system to protect it from early damage, unwanted maintenance cost and also to save on energy cost. Follow the blog to learn how it can be done easily.