It is important to remain comfortable when the weather outside your home or business facility is not conducive. The best way to maintain optimal temperature inside would be to invest in a quality HVAC system. While home owners may remain ignore the tell-tale indications of something being amiss in their systems, it is necessary for medical facility managers to ensure proper functioning of the system so that the lives and health of their customers do not get jeopardized. It is imperative to ensure proper central air conditioning repair in Queens as early as possible therefore.
Central air conditioning repair in Staten Island and Queens
You certainly cannot afford to put the health of the patients admitted into the facility at risk by failing to take appropriate steps when you note the following:
Increase in Humidity
Moist and humid conditions are sure to sure to affect patients diagnosed with respiratory problems adversely. The circulating air is usually laden with pathogens that thrive in humid conditions.
Fluctuations of Temperature
Persons admitted in the facility with heart ailments suffer from fluctuating temperatures when their condition warrants remaining cool and comfortable. Patients with burn injuries are likely to suffer the most when the temperature rises suddenly.
Malfunctioning Equipment
Every health care facility needs to employ a host of life saving equipment in order to ensure treatment. Malfunction in an equipment due to power failure or defect in the HVAC system may result in loss of lives and aggravation of life risks. You may have to transfer the patients to another building or facility in order to help them get on with their treatment.
It is best to contact an experienced professional for dealing with central air conditioning repair in Staten Island when such problems become too frequent. Some of the things that the technician is sure to do for improving the operations are likely to include:
Replace air filters with upgraded models
Replace worn out parts
Advise System Upgrade with additional features
Repair/replace electric wiring
Refill Refrigerant Fluid
Clean all overflowing drain pipes along with drain pans meticulously
Check and repair thermostat & humidistat
You cannot risk contacting the neighborhood electrician to make the repairs. Instead, get in touch with a company that has long standing reputation of being one of the top HVAC specialists for installation and repair.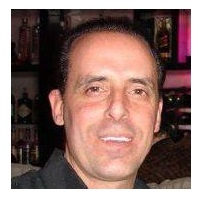 Simone Arnica is the certified and more than 35 years experienced HVAC expert from Arnica Heating and Air Conditioning Inc. suggesting maintenance tips for the HVAC system to protect it from early damage, unwanted maintenance cost and also to save on energy cost. Follow the blog to learn how it can be done easily.