Packaged Terminal Air Conditioner (PTAC) is a self contained air conditioner system commonly found in hotels, apartment, classroom, and smaller buildings. It is usually fitted on the wall or window with ventilation option that allows fresh air from outside of the building into the room and is individually controlled. Count on the authorized installers for impeccable PTAC heating installation Manhattan.
It comes standard with an evaporator coil that faces the space to be cooled and a condensing coil that is mounted facing the outside of the building. The cool air is discharged to the room through a two speed or three speed fan.
Some units are available in the heat pump version which is commonly known as PTHP or Packaged Terminal Heat Pump. The biggest advantage of using this system is that it can cool the room during warm weather and heat the room during cool weather. The heating unit simply reverses the cooling cycle on the air conditioner. A 4 Way Valve is used to reverse the flow of the refrigerant. Other units include an auxiliary heater as a supplement to the heating process in the event the heating capacity is not up to the mark during winter.
Other Benefits to Packed Terminal Heating and Cooling include:
Energy Efficiency Ratios can be as high as 12.2 compared to window units.
Simple maintenance with removable and cleanable filters.
Smart controls allow for flexible running times and energy saving.
Electronic temperature limits prevent excessive use.
Things to Consider Before Choosing Your PTAC Heater Installation Experts:
Quality of the Products:
Be sure to check out the quality products. Quality means a lot when it comes to PTAC heater installation Brooklyn. A branded product that comes with incredible features is most likely to deliver high level of performance.
Check Out Credentials:
Don't engage an expert without checking out their credentials. Be sure to check how long they have been in the business. Experience has its own value and nothing can beat it.
Check Out License:
Make sure that the company you choose is adequately licensed and certified. Engaging a company without certification and license may prove to be disastrous decision.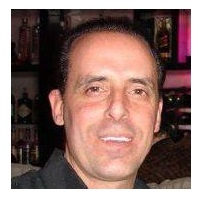 Simone Arnica is the certified and more than 35 years experienced HVAC expert from Arnica Heating and Air Conditioning Inc. suggesting maintenance tips for the HVAC system to protect it from early damage, unwanted maintenance cost and also to save on energy cost. Follow the blog to learn how it can be done easily.