If you are considering a new heating installation in Manhattan, then you should also be considering the many options that are available at hand. Every house is different, and the heating and cooling requirements of every house is different as well. That is why one should get in touch with a technician who is adept at handling heating installation in Staten Island and Manhattan. They will run an inspection of the place and will be able to tell better which heating system would be perfect for the place.
Various Heating Options
There are various heating options that can be considered like solar heat pumps, heat pumps and ductless heating systems.
Solar Heating Units
Solar heating systems are nowadays a most popular choice for homeowners primarily because of their energy saving functionality. Though it is a good choice, it can never serve to completely replace the existing system. It can be an alternative or supplemental choice for supporting whatever existing system is there. Setting up a solar heating unit can be costly, but in the long run, there is hardly any other more efficient unit that can be put to best use. For this heating installation in Staten Island or Manhattan homes and offices, one needs to install a panel on the roof which absorbs thermal energy and directs it to a solar storage unit. A solar heating unit works better in a freezing environment when compared to heat pumps.
Ductless Heating Units
If you are on the lookout for a traditional heating unit system, then installing heat pumps is a good idea. A typical heat pump consists of an indoor and outdoor unit. The coils of the outdoor unit draws in thermal energy from the surrounding air which is then added to the air in the indoor unit. The air gets warmer as it circulates throughout the house. Many technicians are of the opinion that those residing in areas with heavy snowfall should consider solar heating installation as just the heat pumps may not be able to warm up the place completely.
Ductless Heating Units
Being a homeowner or a commercial space owner, you will think about the expenses that you have to shoulder every month. A home or a office, works on a routine and budget. Investing in a ductless unit is a good idea as it will help save money. Since a ductless heating unit only heats the room one is occupying, it helps to make savings on energy bills.
For someone who is novice, picking the right heating unit might be challenging. That is where one needs to get the advice of a technician.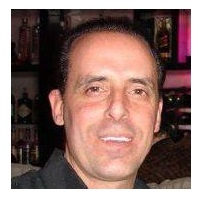 Simone Arnica is the certified and more than 35 years experienced HVAC expert from Arnica Heating and Air Conditioning Inc. suggesting maintenance tips for the HVAC system to protect it from early damage, unwanted maintenance cost and also to save on energy cost. Follow the blog to learn how it can be done easily.