Boiler installation in Staten Island and Manhattan
Installing a new boiler can be daunting and stressful task. Choosing the right unit is necessary to avoid any discrepancy with boiler installation in Staten Island. This simple guide to boiler installation will be helpful for hassle-free installation. It covers all the details necessary for the installation. Let's check out some key facts:
What Types of Boiler are There?
The market is crowded with three basic types of boilers – the combi, the conventional and the system boiler. Depending on whether you have a adequate space, gas connection, or hot water requirements,you can choose the right one for your home.Replacing the old boilers with similar ones generally makes installation easier. But, for many, the benefits of choosing a unique and efficient boiler outweigh any disruption.
What's the best boiler size for you?
Size really matters when it comes to boiler installation in Manhattan. There are many key considerations when choosing the right boiler size for the home. Get in touch with your engineers and seek their advice on this.
How much water do you use?
Usually, a large family consumers more water than a single occupant in a one-bedroom apartment. Generally speaking, traditional boilers are meant to meet higher water demands, and combi are best for lower consumption.
How much space do you have?
If you don't have enough space in your home, combi boilers are ideal option since they don't require a hot water cylinder.
Where do you want boiler to live:
Due to the ease of installation and minimal disruption, most people tend to have their new boiler installed in the same place as the old one.Generally speaking, the most common area to have the unit installed is kitchen or cupboard. However, you can place it in almost any room,provided it has the correct pipework.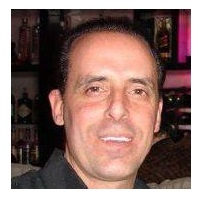 Simone Arnica is the certified and more than 35 years experienced HVAC expert from Arnica Heating and Air Conditioning Inc. suggesting maintenance tips for the HVAC system to protect it from early damage, unwanted maintenance cost and also to save on energy cost. Follow the blog to learn how it can be done easily.