Having a quality furnace for the home is necessary for the day-to-day comfort. Just imagine you travel back home on cold and windy night, and you discover that the existing heating system is no longer functioning. While you want to snuggle into the warmth of the home, you are busy calling in experts to get the furnace repaired.
Truth be told, the old furnace is gone and it's beyond repair. You had better go for a new furnace which is unique and advanced. Be sure to make a complete research prior to making any decisions around a furnace upgrade or furnace installation in Staten Island.
This article covers a number of factors that you should consider no only to improve your home's comfort, but also to save on your home energy bills.
Types of Furnaces:
Usually, you can opt for between forced air and radiant systems. Forced air systems feature ductwork, while radiant heating systems come in several different forms. The former follows the process to distribute heat throughout the home, while radiant heating systems rely on boilers which send heated water through a series of pipes to radiators. The radiators or baseboard provide heat wherever they are placed. Radiant heating systems may send heat to a floor through hot water tubing installed beneath the flooring surface.
Furnace Features: What to look for when purchasing a furnace:
Aside from energy source, it is important to take other considerations into account when it comes to selecting the best furnace for your home's needs.
BTU Capacity:
Make sure that the unit has the heating capacity necessary for your home. 30-60 BTUs is ideal for every square foot of living space.You can determine how many BTUs you'll need depending on the age of your home and the climate zone in which you live.
AFUE Rating:
A higher AFUE means greater energy efficiency. The minimum standard AFUE for new furnaces is 78 percent. Generally, a furnace with moderate efficiency has an AFUE rating between 80-85 percent, while the higher efficiency amounts to a rating between 90-97 percent.
Load Calculator:
To properly heat you entire house and save on your energy consumption, you are likely to purchase a load calculator. This is a device which is used to determine how much heat is needed for indoor and outdoor temperature at winter.
Warranty:
Don't forget to check out the warranty that covers most repairs or defects. Usually, warranties can vary from 5-10 years in length depending on manufacturers.
So, choose your furnace wisely and selection the location for furnace installation in Manhattan. Call in the expert to get the job done instead of the doing it yourself.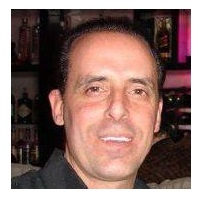 Simone Arnica is the certified and more than 35 years experienced HVAC expert from Arnica Heating and Air Conditioning Inc. suggesting maintenance tips for the HVAC system to protect it from early damage, unwanted maintenance cost and also to save on energy cost. Follow the blog to learn how it can be done easily.