Carrier advises against performing any more troubleshooting actions that you aren't familiar with. If your furnace is still not working, call a trained appliance specialist.
Carrier furnaces come in various styles, designs, and efficiency levels. Like other appliances, they also might have issues from time to time; the conducive factors vary. However, following a few troubleshooting procedures might assist you in resolving typical issues. Don't attempt to fix the problems on your own. Even the slightest mistake might turn into a shoddy consequence. Better call experts to have the issues inspected and addressed on time. Restoring it to peak function will yield maximum efficiency and performance on those cold days and nights when you need it the most. Invest in furnace repair in Queens today!
Carrier Furnaces Repair in Queens and Brooklyn
Check Your Circuit Breaker:
To begin, ensure that your Carrier furnace is receiving power. Check your circuit breaker and repair any tripped circuits.
Check the Thermostat:
Check the thermostat to see whether it's in the proper mode. Set it to the heat setting and enter the temperature you want (ideally above 70 degrees for adequate heating). The next step is to ensure your furnace filters are clean and replace them if they aren't.
Inspect the Circuit Breaker:
Check to see if the unit is receiving electricity. Inspect the circuit breaker box to determine whether a breaker has tripped and, if necessary, reset it to "On."
Inspect the Fan:
Look into the fan. To turn on the fan, press the fan switch on the thermostat. If the van is filthy, vacuum it to eliminate potentially harmful particles.
Check the SSU Switch:
If your furnace is still not providing enough heat, check the SSU switch on the unit. On a gray box beside the furnace, a switch appears like a light switch. Make sure the switch is turned on.
Replace the Furnace Filter:
Replace the furnace filter as needed. Refer to your unit's handbook for specific instructions on how to change the furnace filter. You can get a filter from an appliance, hardware, or retail store if you know your unit's model number.
Vacuum Return Air Grilles:
Take a look at the return air grilles. Vacuum them to remove dirt, lint, cobwebs, and debris if they are soiled. Make sure that no furniture is blocking the return air grilles. Check to see if the supply air registers are open and blowing air.
To keep your furnace in good working order, call on the experts for furnace repair in Brooklyn.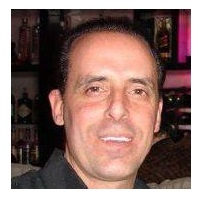 Simone Arnica is the certified and more than 35 years experienced HVAC expert from Arnica Heating and Air Conditioning Inc. suggesting maintenance tips for the HVAC system to protect it from early damage, unwanted maintenance cost and also to save on energy cost. Follow the blog to learn how it can be done easily.