Air conditioning installation serve a wide range of purposes, making them an indispensable device in the home or office. A competent, professional air conditioning and heating repair specialist will enable a user to keep a fully running HVAC system, but those who do not yet have one must consider having one installed in their home or office.
Central air conditioning installation in Staten Island and Manhattan
Here's a lowdown of top picks for the best energy efficient air conditioning for 2022.
Mitsubishi Heavy Industries AvantiPLUS® Series 2.0kW
Mitsubishi Heavy Industries rules the market when it comes to a high-efficiency air conditioner. This whisper-quiet little number comes with an energy-saving motion sensor and eco operation. Additionally, Clean Air Technology absorbs and mitigates smoke particles, allergens, odors, and bacteria. Reach out to the experts for successful central air conditioning installation in Staten Island.
Mitsubishi Heavy Industries AvantiPLUS® Series 2.5kW
Versatility is the name of the game for Mitsubishi Avanti SRK25ZSXA. The popular range by Mitsubishi Heavy Industries provides 2.55 kW cooling and 3.2 kW heating to keep any apartment pleasant and cool. The Avanti is an obvious favourite among city dwellers, thanks to its elegant form and strong but silent functionality. This system is great for keeping homes warm in the winter and cool in the summer, and it has everything you need in an inexpensive air conditioner. Opt for professional services for central air conditioning installation in Manhattan.
Mitsubishi H2i Plus:
Mitsubishi H2i plus has a heating capability of up to 100% at outside ambient temperatures as low as -5° F. This system works efficiently at temperatures as low as -13° F without the use of additional heat. The unique Mitsubishi Electric Dual Barrier Coating keeps the interior unit clean year-round by preventing dust and grime from building on it.
Goodman Air Conditioning GVX C20:
Goodman air conditioners are another of the top HVAC AC units. They are known for being less expensive in price range, but still being an excellent brand to rely on. Goodman GVXC20 stands up to with time-tested energy-efficient technology, highly durable materials and spot-on manufacturing. The Goodman comfort system with inverter technology is intended to turn on when you need it and regulate output to maintain the temperature set on your thermostat, ensuring consistent indoor comfort. When appropriately coupled with an interior coil, air handler, or furnace, these high-efficiency devices may achieve up to 24.5 SEER.No matter where you live or whether your home is small or large, Goodman probably has a solution to help keep your home comfortable.
Rheem Prestigious Series: Variable Speed (RA20)
The Rheem PrestigeTM Variable-Speed Air Conditioner with EcoNetTM Enabled, inverter-driven technology provides the reliable technology and energy-saving performance – and with EcoNet technology, your home comfort is under control no matter where you go. It features variable speed technology that responds to the indoor cooling needs swiftly and reliably. The Prestige Series by Rheem offers up to 54 percent better efficiency than standard air conditioning designs. The inverter-driven technology delivers precisely the correct amount of cooling in every situation, ensuring year-round comfort and energy savings.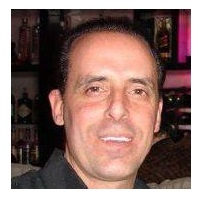 Simone Arnica is the certified and more than 35 years experienced HVAC expert from Arnica Heating and Air Conditioning Inc. suggesting maintenance tips for the HVAC system to protect it from early damage, unwanted maintenance cost and also to save on energy cost. Follow the blog to learn how it can be done easily.