You are not alone in the league if you find it difficult to keep your home or office cool and comfortable during the dog days of summer. Due to extreme temperature swings, one room might seem like a meat freezer while another feels like the Sierra Desert. Get ready to deal with the most dreaded 'thermostat wars'!
While these could be really frustrating, the solution is rather simple. All you must need is a zoned heating and cooling system that enables users to control ideal levels of comfort in each room.
Each zone runs separately, allowing people in different rooms to enjoy their own microclimate. The Mitsubishi M-Series is a wonderful choice if you're seeking for a full comfort solution for numerous rooms. If you want to have the M-Series, seek out the services of the professionals for ductless air conditioning installation in Queens.
Mitsubishi M-Series Ductless Air Conditioning Installation
The M-Series is perfect for homeowners and small businesses. These mini splits are designed to deliver ultimate peace and comfort to the home, ensuring year-round lower energy bills.
The majority of these INVERTER-driven systems are ENERGY STAR certified and up to 40% more efficient than older systems. An M-Series multi-room system is also a great option for augmenting an existing system, adding new zones, or replacing an existing system in a home or business with up to eight zones. Opt for expert services for ductless air conditioning installation in Brooklyn today.
Mitsubishi Diamond Contractors:
Mitsubishi Diamond Contractors are the premier-level installers. They possess tremendous skill and excellent customer service ratings. Residents from Brooklyn can expect the highest level of service and product support from them for their ductless AC units.
Various Components of Mitsubishi Mini Split System:
Mini split systems consist of four different components. They include:
Condensing Unit
The condenser unit is located outside the home. It comes with the condenser coil which pumps the cooling refrigerant liquid through refrigerant lines way up to the air handling unit(s) inside the home.
Refrigerant Lines
The external component of the ductless unit is connected to the indoor unit by refrigerant lines. They're basically small tubes that hold cooling refrigerant and are also known as line sets. A hole must be drilled in the wall to connect the exterior and internal modules.
Wall Monitor or Remote Control
The Mitsubishi mini split air conditioning system is controlled by both of these components. You may alter the modes, temperature, and other parameters.
Indoor Unit
You may set this up in your home in several ways. Mitsubishi mini split air conditioners are most commonly mounted on the wall, although they may also be mounted on the floor or in the ceiling through a cassette or covert ducted air handler. You may choose the ideal position and height for the optimal air circulation and accessibility.
Benefits of Mitsubishi Mini Split Benefits:
Mini-splits are popular because of their compact size and versatility in zoning and cooling specific rooms. Many versions can have up to four interior air handling units combined with one external unit (for four zones or rooms). The amount of cooling required for the building or each zone determines the number.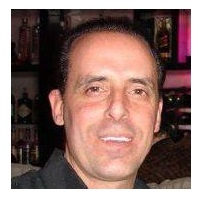 Simone Arnica is the certified and more than 35 years experienced HVAC expert from Arnica Heating and Air Conditioning Inc. suggesting maintenance tips for the HVAC system to protect it from early damage, unwanted maintenance cost and also to save on energy cost. Follow the blog to learn how it can be done easily.