Installing a mini-split in your home is one of the best decisions you'll ever make. They're quiet, unobtrusive, and perhaps the most effective way to regulate the temperature in any home. This guide is intended to teach you how to choose the best approach for your home in this post.
Mitsubishi ductless AC installation in Queens and Manhattan
What is a Mini-Split?
A ductless mini-split system is a popular choice for many HVAC installations across the world. They are excellent for nearly any application because of their ductless architecture, which allows for flexible and compact installations. Find the best service for ductless air conditioning installation in Manhattan today!
Quiet Comfort
Mini-split units can function at sound levels lower than a whisper, with sound ratings as low as 19 dB. This implies that your micro split will not only be unnoticeable, but you could even forget it is on.
Why Mini Splits?
Mini-split air conditioners are one of the most energy-efficient means to keep your home comfortable throughout the year. Condensers driven by inverters reduce waste by delivering precisely the amount of heating or cooling needed to keep a space cozy. They can save you up to 30% on your energy bills and have efficiency ratings of over 28 SEER.
Superior Comfort
The amount of cooling or heating delivered by inverter-driven units can be varied. A mini-split will provide continuous heating or cooling rather than cycling and swinging from too hot to too cold.
Energy Rebates
In many cases, mini-splits are eligible for equipment-related tax benefits and credits. Using this free energy rebate wizard, you can find out which rebates you qualify for. Check out which states and ZIP codes have the most mini-splits.
Challenges in Extreme Weather
When the temperature outside reaches extremes, it might limit the capability of a mini-split system. It's critical to obtain the right equipment for the job and to be ready for any season. In the summer, the heat from an air conditioner can induce overheating, while in the winter, it can cause freezing.
How Many Zones?
Mini-split systems provide you with a great deal of control and flexibility over the environment in your home. You can condition just the areas you need when you need them, and each space may be controlled separately. With a mini-split system, you can zone your home, giving you a lot more flexibility.
Single Zone
The single-zone system is less complex, with only one outdoor unit and one indoor unit. These systems are suitable for providing cooling and heating to rooms that have not previously been air-conditioned or to supplement the neglected parts of existing systems. Opt for the service for ductless air conditioning installation in Queens today!
Multi-Zone
The multi-zone system has one outdoor unit and up to eight indoor units. Each indoor unit in the loop operates independently, allowing you to enjoy personalized comfort at each position. You can turn off the equipment in the laundry room until laundry day or adjust the equipment in the kitchen while cooking.
Choosing an Indoor Unit
Indoor units come in a variety of shapes and sizes to meet the demands of your home. Your indoor unit(s) should be dependent on the layout of your property as well as your aesthetic preferences.
Accessories
It's just as vital to have all of the necessary components as it is to have the greatest quality parts when installing your mini-split system. You'll learn all you need to know about installing a bespoke system, from line sets to condensate pumps.
Installation
It's critical to hire the best contractor to install your HVAC system if you want it to last for years. You don't want to go to all the bother of purchasing the most excellent equipment to have it installed incorrectly and fail to function properly.
Sizing
If you're searching for a mini-breakout system, you'll need to figure out how big each area in your application should be. You'll need to select one that's neither too little nor too huge for your home.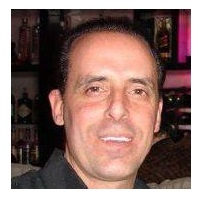 Simone Arnica is the certified and more than 35 years experienced HVAC expert from Arnica Heating and Air Conditioning Inc. suggesting maintenance tips for the HVAC system to protect it from early damage, unwanted maintenance cost and also to save on energy cost. Follow the blog to learn how it can be done easily.