When updating a home's heating system, homeowners can choose among oil, propane, or natural gas. This comparison will aid in weighing the options based on home size, price, and lifestyle for individuals. It would help in making an informed decision regarding critical heating services.
Oil vs Propane vs Gas Heated Home
Plus and Minuses of Oil
Oil heat is still popular among homeowners, who value its capacity to heat spaces more rapidly while using less energy. As oil burns roughly 300 degrees hotter than natural gas, this is reasonably expected. It is safer to store and use than other forms of home heating fuel since it does not create carbon monoxide or provide an explosion danger. Oil heating systems are also less expensive to install than natural gas heating systems. Many heating service companies offer easy delivery and cheap payment options, even though continuing maintenance fees like tank refills. Don't waste time and seek the service for furnace installation in Brooklyn today!
Propane Pros and Cons
Propane furnaces come in various configurations, including central heating units, wall units, and a mix of the two. While installing a new gas furnace might be pricey, homeowners can save money by taking advantage of federal, state, and local tax incentives. In comparison to alternative heating systems, propane heat lasts longer and has a lower overall maintenance cost. Propane furnaces burn clean, which means they don't pollute the air inside your home. The cost of heating a home using propane is typically lower than that of oil but more than natural gas.
Yes or No to Natural Gas
Natural gas is the most cost-effective of these choices. The Federal Energy Information Administration (EIA) estimates that the average seasonal cost of natural gas heating is roughly 70% cheaper than oil heating. In addition, gas heat emits fewer carbon emissions than oil heat. On the other hand, natural gas furnaces are more expensive than oil furnaces and generate fewer BTUs; thus, it may take longer to heat the home to the desired temperature.
When it's time to update your home's heating system, consult with a professional who can assist you in choosing the finest fuel source for your needs. This is determined by your tastes, finances, and current house infrastructure. If you live in Queens, you may find this guide of an inestimable value in that it gives more tips and suggestions about heating services. Opt for the best service for furnace installation in Queens.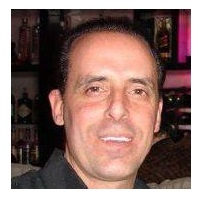 Simone Arnica is the certified and more than 35 years experienced HVAC expert from Arnica Heating and Air Conditioning Inc. suggesting maintenance tips for the HVAC system to protect it from early damage, unwanted maintenance cost and also to save on energy cost. Follow the blog to learn how it can be done easily.