Americans are now spending more time at home these days, and it remarkably affects their homes. All their electrical appliances, including the furnace, work even harder than before. It is important to ensure that your furnace is in good condition, especially if it is over 15 years old.
If you are not ready, swapping an aging or faulty heating system for new one can be daunting experience. Talking to friends, neighbors, and family members is often the first step to getting advice, but gathering accurate, impartial information about furnace and repair options will help you make better decisions. This is the exact information you can find in this furnace purchase guide. It'll help you with furnace installation in Staten Island.
Furnace installation in Staten Island and Manhattan
Furnace Basics:
A furnace works by using a fuel source — usually natural gas, propane, electricity or heating oil — to produce heat. The heat produced circulates through a ventilation system and warms up the house.
Four Common Types of Furnace:
When it comes to heating your home up, it is important to find a heating unit that fits your budget and desired efficiency. The following section discusses the four types of furnace that are common in the USA.
Natural Gas Furnace
Propane Furnace
Electric Furnace
Oil Furnace
Common Problems of Furnaces:
The most common problems are usually due to poor maintenance. Failure to maintain the furnace filter and blower will gradually shorten the life of the heat exchanger and blower motors. Flame sensors should also be cleaned regularly, and certain types of igniters act up due to normal use. Either way, a trained and qualified HVAC technician can figure out and fix the problem as quickly as possible.
Furnace Maintenance and Repair Tips:
A malfunctioning furnace in the middle of winter can make your home uncomfortable, leaving you shiver in cold. If these issues are not addressed on time, they can turn into more serious concern and costly repair. Before calling a service technician, you can perform some basic diagnostic tasks.
In cases your furnace refuses to turn on, be sure to:
Check that your thermostat is on and functioning.
Check to make sure the pilot light is on.
Look over your furnace switch.
Look into your circuit breaker at the electrical panel.
Take a look at your furnace filter and change them if required.
If you own a natural gas furnace, don't forget to pay the gas bill.
If your existing furnace is not working, it's time to call up experts for furnace installation in Manhattan. Get this done before the next winter!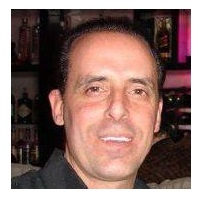 Simone Arnica is the certified and more than 35 years experienced HVAC expert from Arnica Heating and Air Conditioning Inc. suggesting maintenance tips for the HVAC system to protect it from early damage, unwanted maintenance cost and also to save on energy cost. Follow the blog to learn how it can be done easily.