Are you catching cold frequently? Can you sense any unpleasant smell or odor? If so, it's likely that you have mold, allergens, smoke or other contaminants in the indoor air. If they are not removed on time, they will most likely have a negative impact on your health.
HVAC Cleaner and Disinfectant
Importance of Indoor Air Cleaning:
Now, your HVAC systems can just break if they are not frequently maintained. Having your air ducts professionally cleaned helps create a cleaner living environment. Reducing allergens and irritants, air cleaning helps everyone breather easier. Plus, it can improve the air flow efficiency.
Evap-Fresh™ No Rinse – A Proven Disinfectant:
The fact that your HVAC systems can be contaminated and clogged with large deposits of dust and mold cannot be ignored. That is why it is important to have your air ducts cleaned. Evap-Fresh™ No Rinse is a proven disinfectant available in the market.
Use of HVAC disinfectant on Different Applications:
It is one of the easy-to-use, non-abrasive, and one-step indoor air quality products for evaporator coils in small air conditioners, commercial air handling equipment, HVAC cooling coils and refrigeration equipment.
Organisms It Eliminates:
Using approved AOAC test methods, this popular HVAC disinfectant can kill a whole lot of organisms on hard and non-porous surfaces such as Salmonella enterica, Yersinia enterocolitica, Enterococcus faecium, Corynbacterium ammoniagenes, and more in not more than 3 minutes.
How it should be used:
The gross filth and heavy soil should be removed from the systems prior to the application of this HVAC cleaner. The container should be held 6 to 8 inches from the surface to be treated. Be certain to spray the area until it is covered with the solution. The product should be allowed to penetrate and remain wet for 3 minutes. No scrubbing is required. The product will not leave grit or scum.
If used with proper instruction, Evap-Fresh™ No Rinse can remove organisms on hard and non-porous surfaces. These organisms are Escherichia coli, Pseudomonas aeruginosa, Listeria monocytogenes, Staphylococcus aurelus, Salmonella enterica, Salmonella enterica, etc.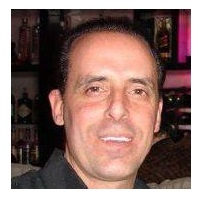 Simone Arnica is the certified and more than 35 years experienced HVAC expert from Arnica Heating and Air Conditioning Inc. suggesting maintenance tips for the HVAC system to protect it from early damage, unwanted maintenance cost and also to save on energy cost. Follow the blog to learn how it can be done easily.