Homeowners looking forward to a central air conditioning installation in Queens are making a big decision towards making their home comfortable. But that decision is going to come costly. Comfort has its price. That is why when it comes to installing a central ac unit, cost plays a significant factor. Many factors influence the cost of installing a central ac, and every homeowner must have some idea.
Central Air Conditioning Installation in Queens Brooklyn
Factors influencing the cost of central AC unit installation
Following are some of the factors that every homeowner needs to consider if they are thinking of a central ac installation:
It begins with a Pre-installation evaluation. A pre-installation evaluation is required for proper installation. The calculation helps the installers understand the heat the house absorbs throughout the day and what should be the perfect size of the ac to cool the home thoroughly. A load calculation is essential, and this assessment helps to identify any leaks or other issues that can increase the cost to run the air conditioning system.
The ductwork and the design of the same is yet another deciding factor. When the inspection takes place, it also surfaces whether the ductwork is good enough to handle central air. If the existing ducts are not good enough, then one has to consider installing new ones. Plus, one has to check whether there is ample space for running a refrigerant line to the exterior, or whether the vents are sized right. Upgrades will add to the cost.
The next thing that plays a role in deciding the cost of the AC installation is the size of the ac unit and what kind of central ac unit you are buying. Next, come the installation charges and the labor cost. Getting the installation done right is essential, as the incorrect installation can affect the ac unit's efficiency a lot.
How to bring down the cost of the AC installation
The good news is, you don't have to pay the enormous cost of installation. There are chances of tacking the cost. Here is how to do it:
Consider installing the ac unit during the not so busy seasons. A good idea will be to install during Spring and Fall.
Consider making the best out of tax credits and equipment rebates
Most importantly, make sure that you know your cooling requirements. It is better not to go overboard with things.
Keeping all these simple things in mind helps you when considering central air conditioning installation in Brooklyn. Moreover, there are ways to control the cost as well.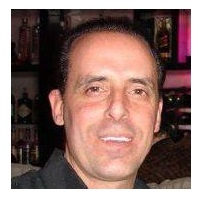 Simone Arnica is the certified and more than 35 years experienced HVAC expert from Arnica Heating and Air Conditioning Inc. suggesting maintenance tips for the HVAC system to protect it from early damage, unwanted maintenance cost and also to save on energy cost. Follow the blog to learn how it can be done easily.