Many homeowners are investing in ductless mini-splits nowadays for the convenience it offers. They are smooth to install and operate, are silent and much environment friendly. Putting money in them seems to be a good idea. They are not quite a handful, and one can surely operate them with a little care so that the mini-split systems can have more years of service. There are things that one can do easily so that you don't have to get stuck with massive bills on ductless air conditioning repair in Queens.
Ductless Air Conditioning Repair in Queens, Manhattan
How to operate a ductless mini-split system smoothly?
Following are some of the easy ways to operate the mini ductless air conditioning unit:
Don't fiddle with the power button
The temperature on the mini-split system can be adjusted with ease, but doing it frequently is never a good idea. If the system is turned on and off often, it will affect the optimal efficiency. Mini-split systems are known to work when they are running non-stop. That way, it uses less energy, and the temperatures are also consistent. It is better not to turn the unit on and off frequently.
Consider going on autopilot
If you have one of those ductless mini-split systems that allow for selecting auto modes for zone temperature and fan settings. The system automatically takes measures to maintain the temperature that is selected within one degree when you choose to use autopilot. Additionally, the system pics the most efficient fan speed that promises optimal comfort and energy savings depending on the space. The auto system of the ductless mini-split system promises users an excellent user experience.
Opt for timely maintenance
To ensure that the ductless mini-split system operates without any glitch, make sure that the routine maintenance is not missed. Only dusting the outside is not enough. One has to clean the air filters, condensers, pipes, and more. Maintaining the unit makes it easier to keep it in good shape and avoid ductless air conditioning repair in Manhattan.
Just installing the ductless mini-split system is not enough. You have to ensure that the system is maintained well so that it does not give troubles frequently.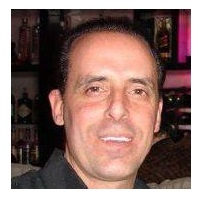 Simone Arnica is the certified and more than 35 years experienced HVAC expert from Arnica Heating and Air Conditioning Inc. suggesting maintenance tips for the HVAC system to protect it from early damage, unwanted maintenance cost and also to save on energy cost. Follow the blog to learn how it can be done easily.