If you are looking forward to install an air conditioning unit at home then installing a ductless unit is going to be a wise choice. Ductless air conditioning units are perfect for every house and experts handling installation and ductless air conditioning repair in Queens are of the opinion that it is one of the finest investments that any homeowner can consider. There are many benefits of opting for a ductless unit lie it is a replacement for noisy and inefficient window units. Ductless AC units can keep few rooms or the whole house cool and comfortable. Plus if you are looking forward to zoning for solving common HVAC problems then there is no better choice than a ductless unit.
What problems can a ductless air conditioning unit installation solve?
Apart from the any benefits of installing a ductless unit there are many common HVAC problems that a ductless AC unit installation can solve easily. Following are some of the standard HVAC problems:
Heating and cooling unfinished spaces
Spaces that are uninsulated and recently refinished in one's home lie the attic require additional cooling for maintaining a comfortable temperature when the mercury soars outside. A ductless AC unit can be installed in such a place with minimal to no disruption.
Handling uneven temperatures
If your home is old then you will have areas that have uneven temperatures. Some rooms may be colder than others. While trying to cool the warm rooms one can end up cooling the cold rooms more. For that reason the AC unit will be running constantly thereby driving up the monthly energy bills. It can also make the AC work more leading to a breakdown and costly ductless air conditioning repair in Manhattan. The solution lies in installing a ductless AC unit with Energy Star label. A ductless AC unit with such ratings are known to cut down on the current consumption.
Renovations and Home Additions are easy
Installing a ductless AC unit can help cut down on the addition installation charges that is often incurred when the question of installing an AC unit comes in the picture and the property is undergoing renovation. Ductless AC units are cost-effective when it comes to installation are not linked to any current HVAC unit in the home and energy-efficient as well.
Homeowners who are often bothered with problems during home renovations and home additions can easily do away with the issues just with ductless AC unit installation. Talk to one of the technicians who can help with the installation process.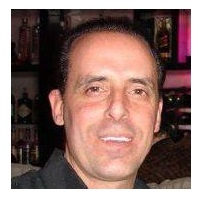 Simone Arnica is the certified and more than 35 years experienced HVAC expert from Arnica Heating and Air Conditioning Inc. suggesting maintenance tips for the HVAC system to protect it from early damage, unwanted maintenance cost and also to save on energy cost. Follow the blog to learn how it can be done easily.