One of the most common problems most homeowners run into is experience having areas with insufficient airflow and spaces where there's too much conditioned air being distributed. The inequality goes on creating typical hot spot and cold spot issues that are common to houses where there's not enough space for centralized air conditioning unit. Fixing thermostat or setting a specific degree of temperature alone won't solve this problem.
Ductless air conditioning repair in Staten Island and Manhattan
The lack of option to cool or heat a specific room adds up to your potential predicament. Even if you work on it, it's going to cost you an arm and leg. The traditional air conditioning system may not give you the result you are expecting. As such, your concerns about comfort, control, convenience, and cost will remain unresolved.
To avoid such stress and hassle, ductless mini split system can make for an amazing option. It consists of an outdoor compressor or condenser unit and an indoor air handler which are both connected by refrigerant lines and electric cabling system that are passed through small conduit in the wall.
It is efficient, cost-effective and functional, therefore a successful alternative to traditional system. If you are looking for something worth investment, Mitsubishi Electric brings in some of the most energy efficient, advanced and innovative ductless mini split in the market today. For more satisfactory result, it would be great to invest in ductless air conditioning repair in Staten Island.
The biggest advantage of using this system is that it is lightweight, compact, and stylish. Thus it blends in to the smallest of spaces. The goal is to give you maximum comfort and savings, eliminating hot and cold spots.
As for zone comfort solution, Mitsubishi brings in two installation types – single zone cooling/heating and multi-zone cooling/heating. Unlike traditional system, it is engineered to provide maximum cooling and heating performance, and fully equipped with smart, powerful, and innovative functionalities, features, and technologies.
To keep the system in good working condition, you need to seek professional assistance for ductless air conditioning repair in Manhattan.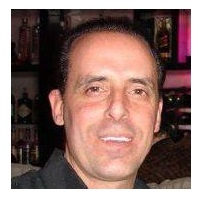 Simone Arnica is the certified and more than 35 years experienced HVAC expert from Arnica Heating and Air Conditioning Inc. suggesting maintenance tips for the HVAC system to protect it from early damage, unwanted maintenance cost and also to save on energy cost. Follow the blog to learn how it can be done easily.