American Standard is one of the most recognized and reliable manufacturers of heating and cooling systems in North America. These types of air conditioners are robust, highly efficient, and reliable. However, even the most reliable model requires maintenance and care on occasions. Check our central ac repair and troubleshooting guide.
American Standard Central AC Repair
Changing air filter in the air conditioner and doing other odd tasks are necessary to keep the system in good working order. This guide will help in understanding how addressing common HVAC problems and issues can resolve problems that require attention from a professional HVAC technician. For more comprehensive result, call experts for central air conditioning repair in Staten Island.
How to Replace Your American Standard Air Filter:
Replacing the air filter on the air conditioner is an important task that you should perform every one to three months during cooling seasons. All you need to do is to follow the guide and get to learn how to do it. Once you learn the process, changing filter will no longer be a tough task. With a clean filter, your air conditioner can operate more efficiently, last longer, and keep your air quality high.
Let's follow the guide:
Shut off power to the unit to prevent shocks and protect yourself from dust and allergens
Locate the filter, which will be on the indoor unit or in the air return duct
On an indoor unit, open the access panel
Slide out the old filter
Insert the new filter using the arrows as a guide
Replace the access panel on an indoor unit
Turn the unit back on
Common Air Conditioner Problems and Troubleshooting:
Make sure to turn your air conditioner off before making any attempt to fix. Some of the most common problems you run into are lack of adequate airflow, indoor air conditioner leaks, strange vent noises, and others.
Whatsoever the issues are, call out experts who use up-to-date American Standard's approach to perform central air conditioning repair in Manhattan.
For more help please click here: Online Estimate for American Standard AC Repair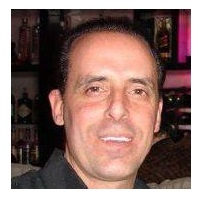 Simone Arnica is the certified and more than 35 years experienced HVAC expert from Arnica Heating and Air Conditioning Inc. suggesting maintenance tips for the HVAC system to protect it from early damage, unwanted maintenance cost and also to save on energy cost. Follow the blog to learn how it can be done easily.