Imagine that it is winter and you are out of hot water. Your children cannot go to school, nor you to office. The primary culprit behind this is a boiler that has failed to keep up to your expectations despite the fact that you have done it all in your capacity to keep the boiler in good condition. What will you do at such times? A boiler repair in Staten Island sounds as the most obvious way out, but is that going to save the day? At times, just a boiler repair does not help. Depending on the outcome of a boiler check, the boiler might be required to be replaced completely. You might not be ready for that, but that is something that you cannot ignore also.
However, since a boiler replacement is a costly affair, and not all homeowners are often willing to go down that road, it comes on experienced technicians to point it out to people whether repair or replacement is what they should be considering.
Following are some of the parameters that would help in deciding whether a boiler repair or a boiler replacement is what is on the cards for them.
The age of the boiler – Try and remember this and you would get a good point to justify the performance of your boiler. If the boiler is more than 10 years old, then it is common for your boiler to show signs of giving up. The efficiency of the boiler might have gone down and it is likely to show signs of wear and tear. Also, some parts of the boiler might be out of production and getting them will always not be that easy.
What will you have to spend – The cost is really going to affect your decision of whether you will need a new boiler or an old boiler will do. If you see that your boiler is asking for repeated repairs and replacing the parts and paying the technician is going to add up to a huge amount, then it does not make any sense to continually carrying out the cycle. It is better to go for a new boiler installation in Brooklyn.
Will your heating needs be solved – The primary reason for a boiler installation is to meet your heating needs. If the old boiler is not fulfilling the demand, then it does not make any sense to stick with the old one. Rather, it is better to opt for a new boiler.
If you decide to go for a new boiler, then make sure that you are getting it installed by a technician who are Certified and trained to carry out a boiler installation correctly.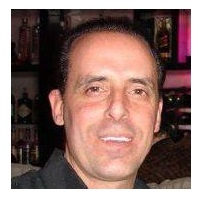 Simone Arnica is the certified and more than 35 years experienced HVAC expert from Arnica Heating and Air Conditioning Inc. suggesting maintenance tips for the HVAC system to protect it from early damage, unwanted maintenance cost and also to save on energy cost. Follow the blog to learn how it can be done easily.