Many homeowners are happy when the technicians are done with installing the heating unit in their home. They are of the opinion that the heating unit will go on performing at its best without causing them any trouble. Unfortunately, it does not take much time for the bubble to burst. With time, the heating unit will show signs of wear and tear and at one point it will give up. What many homeowners do not realize that in the absence of an annual maintenance program, the heating unit will not even meet its designated lifespan. That is why experts are of the opinion that once the heating installation in Brooklyn is over, make sure that you are also talking about servicing and annual maintenance as well.
Heating Installation in Brooklyn
It is true that annual maintenance of the heating unit will cost you money. But remember that this is a small price that you are paying. If you want to avoid all the hassle with the heating unit and costly repairs as well, then ensure that you are getting the heating unit serviced at the right time.
What can you gain out of a proper maintenance schedule?
There are many benefits of getting the heating unit undergo a thorough cleaning and maintenance. Following are the benefits:
If the heating unit is not maintained properly, then it will accumulate dust, debris and mold all of which clogs the air filters and circulates unclean air in one's home. When the technicians run a service check, cleans the filters and the air ducts, then the heating unit also works in good condition. A maintenance schedule will also keep the heat exchange in good shape and one will be able to ensure that there is no carbon monoxide leaks due to the same.
An annual maintenance will also help the heating unit to stay in a good working condition for a very very long time. Ideally, a heating unit serves for nearly 15 to 20 years; but if you don't maintain it, then it will not give anything beyond 10 years. That is not what you had in mind when the heating installation took place. So, to ensure that you reap better profits of your heating installation in Manhattan, get a technician to run a thorough check annually.
The purpose of installing a heating unit or an ac unit is to promise one comfortable environment at home or at office. With a timely check, one will be able to ensure that there are no major variations in the temperature due to any technical fault and that a soothing environment stays throughout.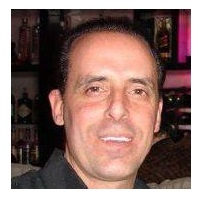 Simone Arnica is the certified and more than 35 years experienced HVAC expert from Arnica Heating and Air Conditioning Inc. suggesting maintenance tips for the HVAC system to protect it from early damage, unwanted maintenance cost and also to save on energy cost. Follow the blog to learn how it can be done easily.