So you are almost done with the winter, and few days left to experience the glorious summer. Still, there's chill in the air – and you can't survive without your boiler. The nights are getting colder and this phase will continue for some time more. You can't simply ignore your boiler at this phase. In other words, you might want to keep it good working condition to enjoy the last part of the winter. Call out experts for boiler repair in Queens.
Emergency boiler repair Queens NY
So, why do boilers break down in the first place? The first reaction that usually spreads over the faces of many homeowners is that it's going to cost an arm and leg to fix. The reality is something else though. Let's check out 5 reasons boilers break down when winter sets in:
A broken diaphragm valve:
The damage to this component means disruption in the flow of air or liquid. This value can stop or regular the flow of gases or liquids in the heating system.
Airlocks:
The problems to airlocks can result in disruption in water flow in the internal plumbing system.
Motorized Valve Failure:
When the motorized valves get clogged, the radiators stop heating up. As a result, the supply of hot water gets interrupted. Call out an expert technician to fix or replace this quickly and easily to avoid unexpected expenses.
Issue with Thermostat:
Thermostat is used to control the temperature that you wan the boiler to perform at. Issues with thermostat can result in complex problems, thereby affecting your home's comfort.
Leaks in the Boiler:
If you have noticed any leak in your boiler or central heating system, you may most likely expect some discrepancy with the boiler. Hire technician who can identify the source of the leaks and recommend the best course of action.
Peculiar Noise:
If you have heard any gurgling or banging noises, this could be either air in the system or low pressure. Engage service experts who can fix this for you.
Boiler Losing Pressure:
Sometimes, your boiler may lose pressure due to leak in the pressure relief valve or the expansion of the vessel failing.
Pilot Light Going Out:
This is one of the common faults you may encounter with your system. It usually occurs due to a deposit build up which can be cured by professional cleaning.
When it comes to emergency boiler repair Queens NY, you should rely on expert technicians as they have the knowledge and skill required to get boiler in working condition.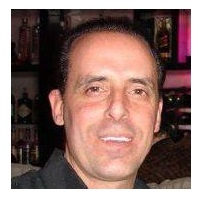 Simone Arnica is the certified and more than 35 years experienced HVAC expert from Arnica Heating and Air Conditioning Inc. suggesting maintenance tips for the HVAC system to protect it from early damage, unwanted maintenance cost and also to save on energy cost. Follow the blog to learn how it can be done easily.