The functionality of a heating system is surely important for every household in the United States. Meeting a problem with it could be a huge concern especially during the winter season. No one wants to put up with too much cold because of not having an efficient heating system. However, with a number of repair companies available around, it could be quite confusing and overwhelming for customers when choosing the right heating company for their needs. In this case, looking at the experience and quality services offered should be a great choice.
The heating and cooling systems are no longer an item of luxury. Today, it is more of a necessity to make the house comfortable over the years. To ensure proper distribution of heat all over the home, you need good heater. The modern heater system can function very well only when the heating installation in Queens is done properly and effectively.
Choosing quality heating installation service ensures the high performance of the device. The technicians can offer the quality installation services of the furnaces to the customer.
Considering the complexity involved in the installation, it is best to hire expert technician who can handle any heating repair tasks. Any kind of discrepancy in the installation means more problem in the future. Some of the most common problems include frequent breakdown, shut down of the system, poor performances etc. Poor installation causes more problems since amateurs don't have the idea on the different parts and mechanisms of the complicated device. It's very crucial to get quality heating installation in Staten Island from only experienced and reputed service providers only.
While choosing a heating installation company, make sure that the company is backed by a high tested and trained staff of heating and plumbing technicians, who are well equipped with the best innovative set of tools.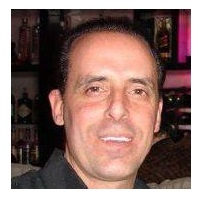 Simone Arnica is the certified and more than 35 years experienced HVAC expert from Arnica Heating and Air Conditioning Inc. suggesting maintenance tips for the HVAC system to protect it from early damage, unwanted maintenance cost and also to save on energy cost. Follow the blog to learn how it can be done easily.