Ductwork is tricky as you have got design and install it properly. The next part is to seal it to prevent leakage. Moreover, it requires servicing and maintenance at regular interval to stay healthy and improve indoor air quality. Ductless mini split systems are something that can be considered for room additions where extending or installing distribution ductwork is not feasible.
Mini split heating system installation in Staten Island
They are simply called mini splits because they consist of a small outdoor unit and even smaller indoor unit. Let's check out some of the amazing benefits of choosing ductless heating installation in Staten Island.
They're incredibly efficient:
Typical SEER for mini splits ranges from 21 to 30. Traditional systems cannot go beyond 21.
No ducts = Fewer Problems:
Unlike traditional systems, mini-splits require little to no regular maintenance and servicing. Hardly do they experience issues with air leakage, airflow or indoor air quality.
Automatic Zoning:
The types of indoor units are determined according to the areas of the house. The purpose of each system is to heat and cool a designated space. So, it is important to get out-of-the-box zoning without those pesky dampers, bypass ducts or extra outdoor and indoor coils.
They're quiet:
Unlike other systems, they don't produce any whoosh of air when you kick them on.
These systems are usually installed on a wall. One can also get floor-mounted models, traditional ducted air handlers, ceiling-recessed units and more.
These systems are the most cost-efficient and energy-efficient method for heating and cooling open spaces. They are also very universal, particularly where ductwork is either not present or cannot be installed. These benefits make ductless heat pump systems a great investment.
For better performance, hire experts for heating installation in Brooklyn. They will be able to make sure that your system is correctly installed.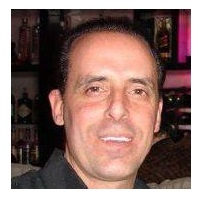 Simone Arnica is the certified and more than 35 years experienced HVAC expert from Arnica Heating and Air Conditioning Inc. suggesting maintenance tips for the HVAC system to protect it from early damage, unwanted maintenance cost and also to save on energy cost. Follow the blog to learn how it can be done easily.