A ductless air conditioning unit is one of the most commonly opted for air conditioning units in every modern household. Opting for this unit is crucial as it promises ease of installation and it does not require ductwork for working. The cost of installation is not much as it does not need to install the ducts. There are two main components of ductless air conditioner systems which includes an indoor air unit and the outdoor condenser. There is yet another third important element, and that is the conduit. The conduit links the outdoor and indoor units. The ductless air conditioning unit is perfect for every house, big or small but what it needs is proper care just like any other air conditioning unit. Experts offering ductless air conditioning repair in Brooklyn is of the opinion that a Spring time maintenance of the ac unit plays a crucial role in keeping it in good shape.
Ductless Air Conditioning Repair in Brooklyn & Queens
What Does a Spring Ductless Air Conditioning Maintenance Has to Offer?
Spring ductless air conditioning unit check up goes a long way in keeping the unit in a very good shape. One can ensure that once the Spring check up is complete, the ac unit will give you hassle free service all throughout the Spring and Summer months. This is mandatory as the ac unit sits idle during the winter and can undergo subsequent wear and tear. At the same time, the filters can get clogged and there might be parts that might need replacement. To keep the ac unit in sync, those parts needs to be replaced at the earliest so that when the ac unit is turned on, one does not face any problem with the same.
There are many companies that offer Spring check up, but you must be sure to get the correct company for the same. If licensed and experienced technicians are not appointed for the maintenance, then the ac unit will not be thoroughly checked. That might leave glitches and you would soon face the need to call for emergency ductless air conditioning repair in Queens. Hence, ensure that the right company and expert technicians are chosen so that your ductless air conditioning unit goes a long way in serving you for many years to come.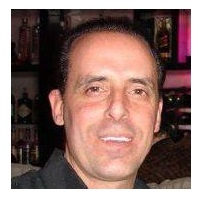 Simone Arnica is the certified and more than 35 years experienced HVAC expert from Arnica Heating and Air Conditioning Inc. suggesting maintenance tips for the HVAC system to protect it from early damage, unwanted maintenance cost and also to save on energy cost. Follow the blog to learn how it can be done easily.