Environmental concerns and increasing energy bills have increased awareness about more efficient heating and cooling sources. Today, homeowners are looking for high-efficiency furnaces that use less fuel and reduce your heating bills and environmental footprint. The growing need for such top-notch unit leads to debate as to which brand comes with the most effective and efficient unit – Lennox or Carrier.
Well, both carrier and Lennox make oils and gas furnaces. The Lennox manufactures thee different levels of furnaces, ranging from their most expensive and most efficient unit to their most economic series.
Carrier Infinity and  Lennox Signature
The Carrier Furnace, too, manufactures three different levels of furnace, ranging from efficient and expensive units to more economically priced ones.
The iconic furnaces available to Lennox range from an AFUE rating of 80% to 98%. Their premium model, the SLP98V is widely known for its efficiency, and you can't get anything much better than that.
Carrier Infinity Series Furnaces are, on the other hand, highly appreciated for their efficiency. The infinity series of furnaces, however, range in efficiency from 80-98% AFUE, losing out to Lennox by a thin 0.5 margin. Needless to say, the margin of different is negligible in terms of efficiency.
The premium Lennox Signature comes with a secondary exchanger that ensures maximum utilization of combusted gases. Its duel fuel feature allows the furnace to be bonded with an electric heater to increase efficiency in moderate temperatures.
Carrier Infinity, too, has all these features, although they do not feature a built-in humidifier option anymore. The ability to alleviate allergy symptoms and asthma attacks has made the system even more preferred by many homeowners over other options. It also offers additional features including two stage gas valve, variable speed blower motor, secondary heat exchanger.
Up until now, we have been chiefly discussing about personal preferences. However, when it comes to reliability and repairs, Carriers furnaces surpass their Lennox furnace counterparts. For those looking to purchase Carrier furnace, be assured with quality furnace repair in Queens.
One of the biggest advantages of purchasing a Carrier furnace is that it is easy to find replacement parts, and these parts are quite reasonably priced and are expected to last as long as competitors. If you have one of Carrier furnace units at home, call in experts who can specialize in furnace repair in Manhattan.
For more help please click here: Request an Estimate Online for Furnace Repair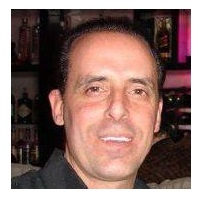 Simone Arnica is the certified and more than 35 years experienced HVAC expert from Arnica Heating and Air Conditioning Inc. suggesting maintenance tips for the HVAC system to protect it from early damage, unwanted maintenance cost and also to save on energy cost. Follow the blog to learn how it can be done easily.