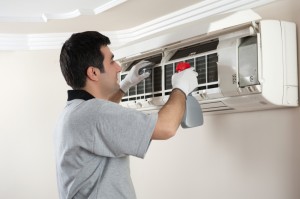 If you have a central air conditioning installed either in your home or office, then keep in mind that it is going to go through a lot of wear and tear over time. Fixing an ac unit might sound as easy and fun, but when you face the situation, you will regret your decision. That is why, calling for a technician is always a good idea for central air conditioning repair in Staten Island or Manhattan. However, before they arrive to take a look at what issue is there, you can always sneak peek into the matter, but not take anything in your hands.
What Can You Look Into?
There are a few things that you can look into. Probably pointing those things out to the technician will help them too in addressing the issue and get the problem solved quickly.
Take a look at the thermostat – You can definitely start here. What you have to check is whether the thermostat is set on air conditioning and the temperature is set to lower temperatures compared to the home. The fan should also not be set to the 'off' position. Check the batteries if the screen is blank or is flashing some error symbols. In case you have a programmable thermostat, check that it is set up properly.
Make Sure the Switch is On – There is a switch near the indoor equipment which is used to switch the unit on or off. Many times, that switch is mistakenly turned off by the homeowner. If the switch is turned off, then the ac unit will also not be working and you can be thinking that there is some issue with the unit.
Check the Filters – The filters are an important component in the central as well as any ac unit. The filters have to be kept clean and free of dust and debris. If the filters are dirty then the ac unit will not be able to function properly. Overworking might lead the unit to shut off completely. That is why before calling the technician for central air conditioning repair in Manhattan, take a look at the filters.
There might be many other things that can go wrong with the central ac unit. You will probably not know all of it. Hence, just call a professional and let them take a look.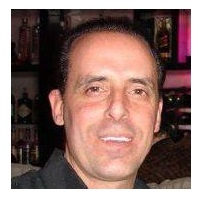 Simone Arnica is the certified and more than 35 years experienced HVAC expert from Arnica Heating and Air Conditioning Inc. suggesting maintenance tips for the HVAC system to protect it from early damage, unwanted maintenance cost and also to save on energy cost. Follow the blog to learn how it can be done easily.