Handling boiler installation without expert help seems to be too much to be true. Given the complications involved, even a small mistake can lead to a disastrous consequence. While internet may be a go-to source for many to get some reliable information on boiler installation in Manhattan, dealing with it in practice may not that easy, either. Wonder where it will lead to if you commit a mistake with the installation. You are going to find yourself in serious trouble as energy bills will go through the roof.
To avoid such high hefty bills, you might want to get expert help while working in and around the system.
So, how come you find the right boiler installation team?
Why is it so important to have an expert pro by your side?
The answer is simple. You want to avoid the discrepancies. Ideally, choosing the right boiler installation company makes thing super easy and stress free.
The Team Ensures More Safety and Protection:
Make sure that the pros are on the gas safe register. Hiring such experts to work on appliance means more safety and protection. Plus, they'll be able to install the system with more care and precision.
The Team Offers Expert Advice:
You need expert advice when you work on your system. They will be more than happy to help you out. They have installed a range of boilers throughout the years so they know which one will be the best for your home.
The Team Has Years of Experience:
Nothing can beat experience. No matter how small your heating needs are, you must hire someone who has been in the boiler business for years. As leading professionals in the field, they know how to work efficiently to get boiler installed.
The Team Comes Equipped:
Another most common reason why people come to the team is because the they don't have the right equipment to carry out such a task. Today, advanced boiler installation requires proper equipment and tools. The absence of the same forces plenty of homeowners to seek expert assistance for super quick and hassle-free boiler installation in Queens.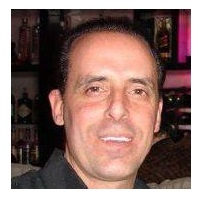 Simone Arnica is the certified and more than 35 years experienced HVAC expert from Arnica Heating and Air Conditioning Inc. suggesting maintenance tips for the HVAC system to protect it from early damage, unwanted maintenance cost and also to save on energy cost. Follow the blog to learn how it can be done easily.